Posted by on 19th Dec 2016
Pyramid shelters (mids) have been a staple for weight and space conscious adventurers for a long time. The Chouinard Equipment mid of the 70s and 80s is just the most prominent and influential example of the classic mid geometry. A square between 8 and 10 feet along the ground, and a height between 5 and 6 feet, provides enough interior space to be useable for up to four folks, isn't too big to fit into most campsites, slopes enough to buck the wind (from all five directions), and is steep enough to shed snow. The floorless design saves weight, and actually makes most camps drier, by largely eliminating the concern of getting water from boots and gear on to the floor of the tent.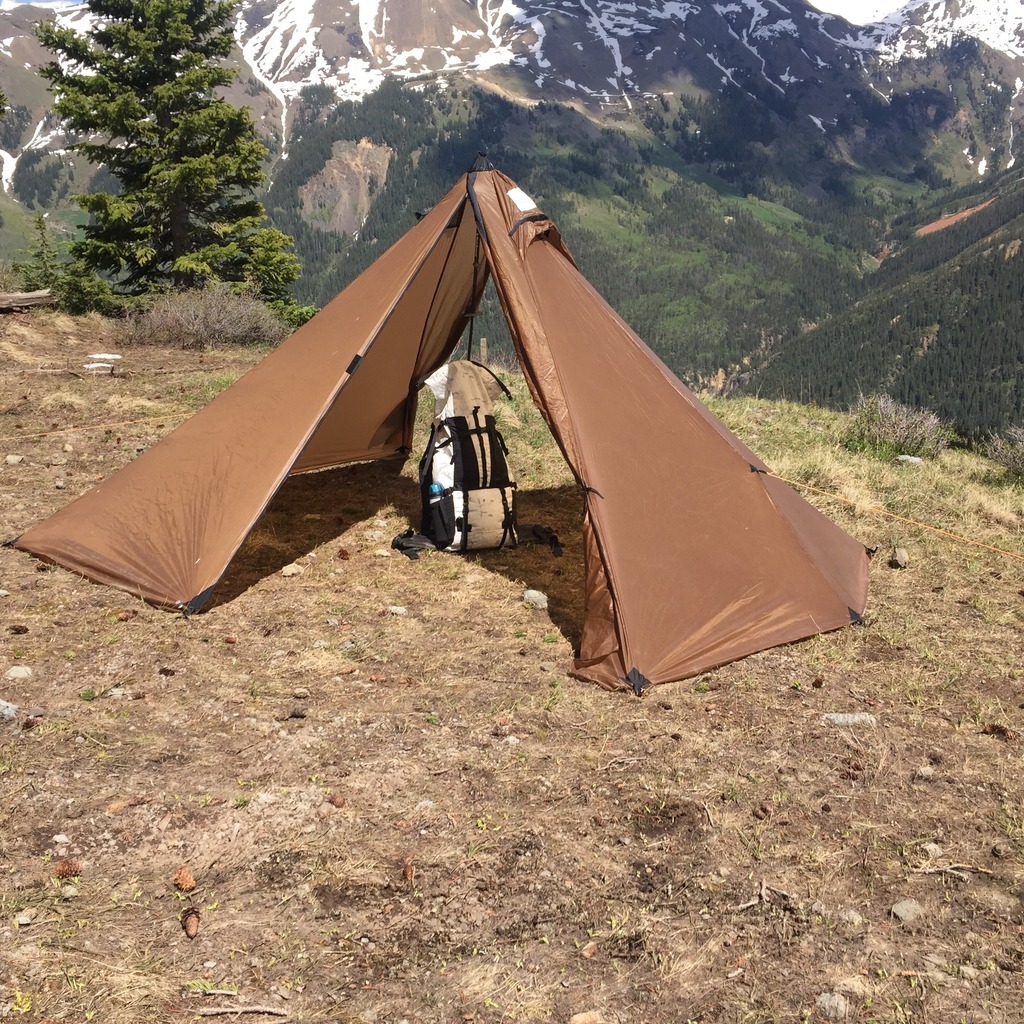 The Cimarron, a classic mid with enhanced details.

The biggest virtue of the mid is however the ease and speed with which it can be pitched. Stake out the corners, insert the center pole, tension said pole, and add additional guy points as conditions dictate. Most mids can be pitched by one person, with minimal practice, in two minutes or less. Even the simplest of tunnel tents can't claim a comparable figure.
The limitations of mids are equally well known, and explain why they've yet to take over the tent world entirely.

First, the perceived lack of protection from weather and bugs makes many potential adopters squeamish. Most who give mids an honest try find their concerns far less acute than they thought, and we sell nests, screens, liners and floors which provide modular protection for when the bugs are particularly bad, the mud is especially ubiquitous, or when tent occupants will include young kids or other un-careful campers.

Second, in windy conditions mids have been vulnerable to drafts under their hems, a problem exacerbated significantly by some of the more aggressively tailored models currently available, whose caternary cut panels are otherwise very taut. Our sod skirts, featured on all Seek Outside mids and tipis, solves that problem handily.

Third, the large flat panels of mids have often performed less than ideally in high winds and severe snow loading. The round profile of our tipis addresses this, with no uniform surface of consequence for wind to hold on to tipis are exceptionally wind resistant, but even with practice they are not as quick to pitch as a mid.

Fourth is that managing condensation is a bit more challenging in a single-walled shelter. Liners and nests can help with this, and the broad topic of managing condensation will be the subject of a separate, future blog post.

The Redcliff, a 4-6 person mid which is our fastest-pitching large shelter.

Our solution has been to make our four mids a bit like tipis. The Silvertip is almost a small tipi itself, when all 12 ground level stake points are pulled tight the footprint is an oval. This shape, combined with the smaller surface area of the 5 foot tall Silvertip, makes it our most windproof shelter. The rest of our mids, the Little Bug Out, Cimarron, and Redcliff, feature modified, tipi-like panel layouts which improve wind and snow shedding.
As can be seen in these backyard photos of the Redcliff, the sides of our mids do not go in straight line corner to corner. The additional inches of offset make the middle seam an angle which spills weather off the side. This feature does require more stakes, 8 minimum in the case of the Cimarron and Redcliff, but the added functionality has to be witnessed to be believed.
Sod skirts and modified panel geometry are two features unique to Seek Outside, and their combination is why we think our mids are the most weatherproof on the market.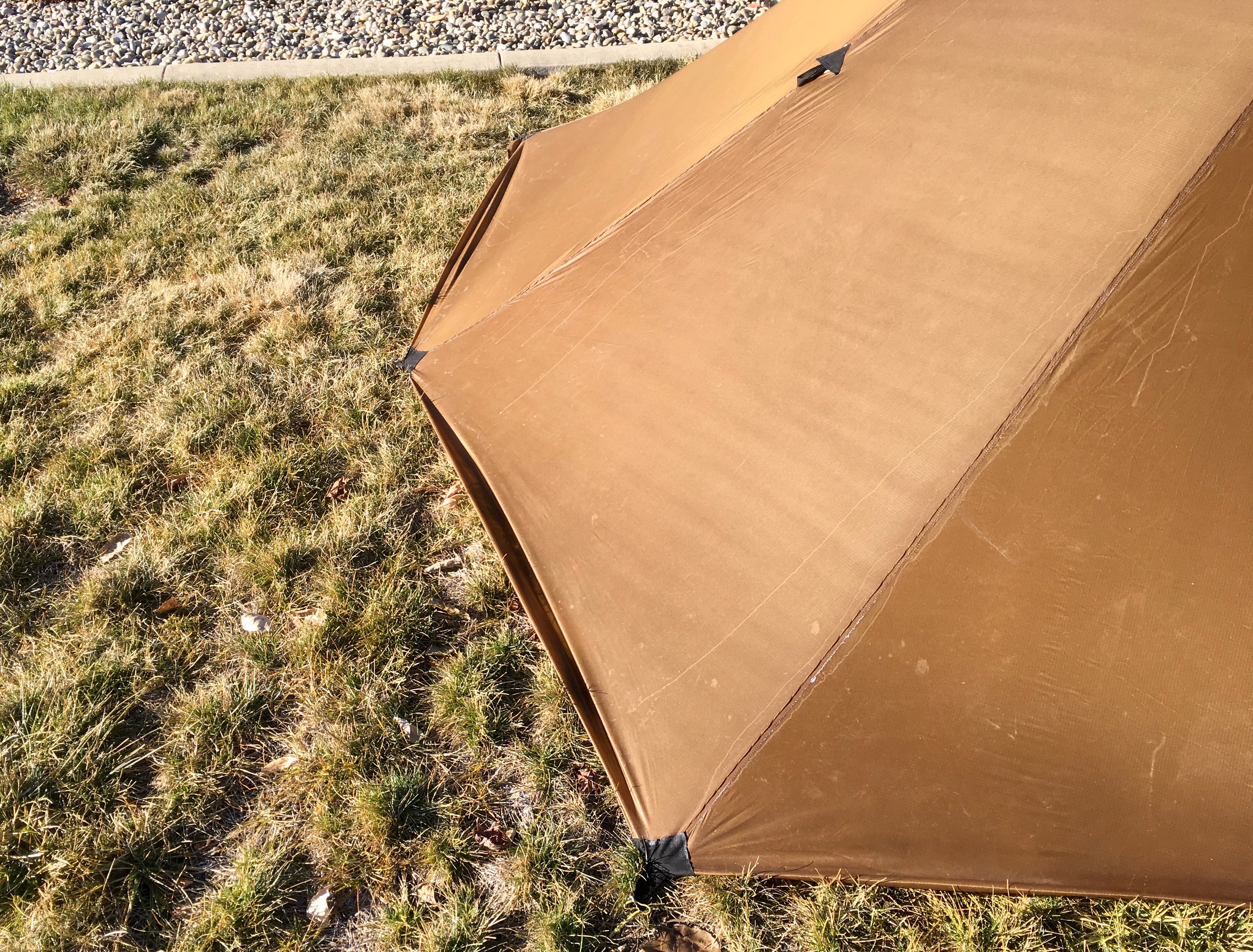 …