Posted by Bekah Ficco on 30th Apr 2020
The BEST Family Tent!
It probably comes as no surprise that the employees of Seek Outside are also avid users of our gear. We all have our favorites that best suits our needs. As a mom, I love having an enclosed area for sleeping and gear, the ability to use a stove if needed, as well as extra space to hang out if the weather turns. My daughters are 4 and 6 and I hope to someday do a backpacking trip with them, but for now we find the most remote National Forest areas we can drive to and camp out of the truck. The 8 person tipi, 8 half screen room and XL stove with some accessories check all of our boxes.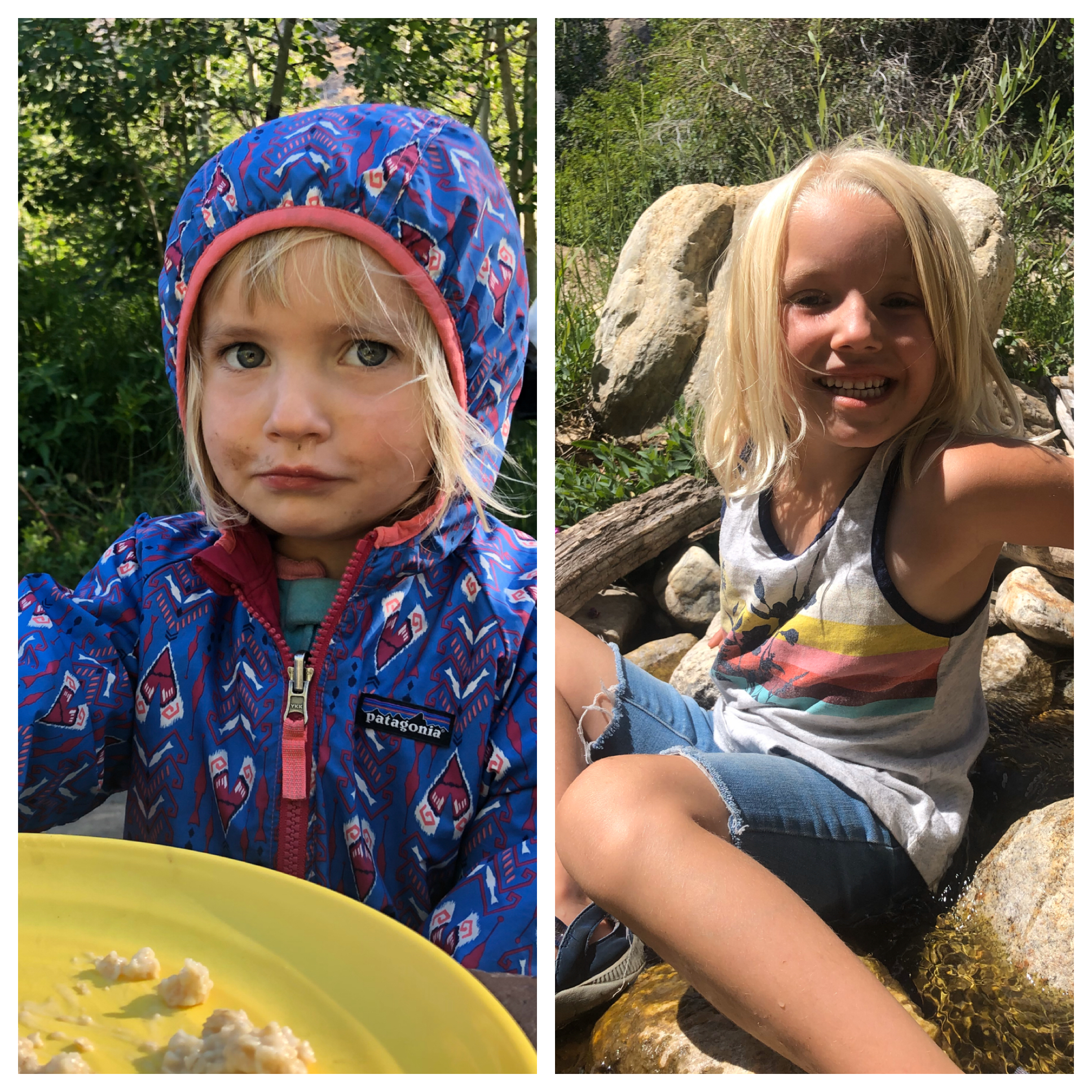 This thing is spacious! Sized for 8 adults and gear or 4 adults with gear and a wood stove. This shelter is easy to set up, and although there are quite a few stakes set-up is pretty quick! The 8 also has the ability to flex-pitch. You can stake it at the second guyout points and it will be the size of a 6 person tipi, which is super helpful in places with a ton of brush or trees where you might not be able to find a big enough spot for the 8! Hellloooo 2 tipis in one!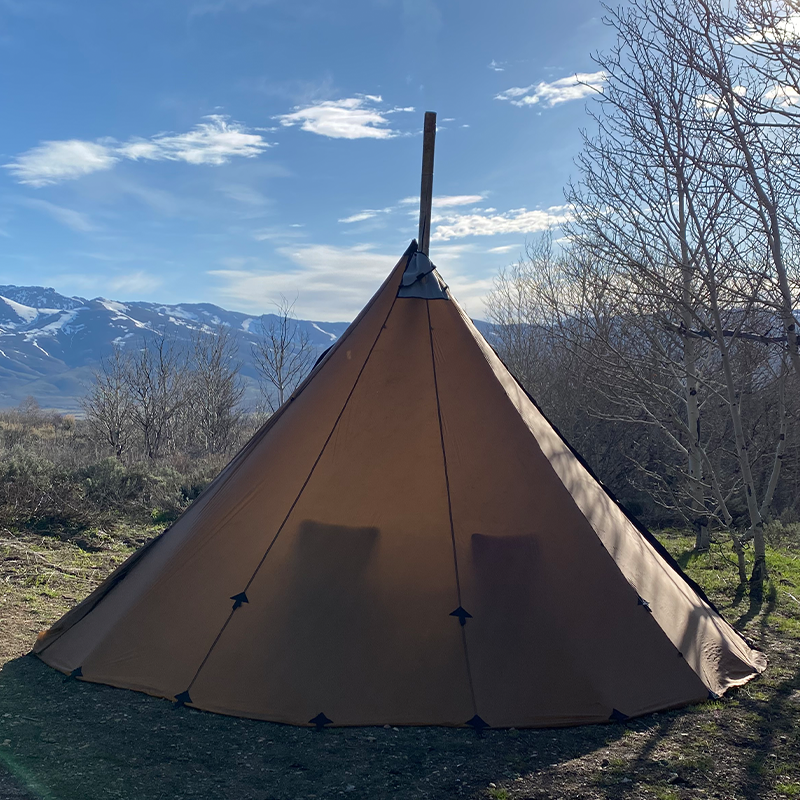 This is exactly what it sounds like! The Nest fits in one half of the tipi creating a fully floored and screened in room inside of the 8. It has a mini cone at the top, so you can either pitch the nest inside of your tipi pole or you can tie it into the utility loops. On our most recent family outing we had a queen sized air mattress, a kiddo on a full size sleeping pad, one on a torso pad, three backpacks and some extra gear with plenty of room to move around without stepping on one another. On the opposite side of the nest we had 4 camp chairs and the XL stove with a decent pile of wood. On other outings we've had two adults on adult sleeping pads, one kiddo on a torso pad and the other in a playpen- all inside of the nest! I love that you can walk in and out of your tent to grab something without kicking your shoes off first, but inside of the nest you still have protection against unwanted creepy crawlies ending up in your kids sleeping bag.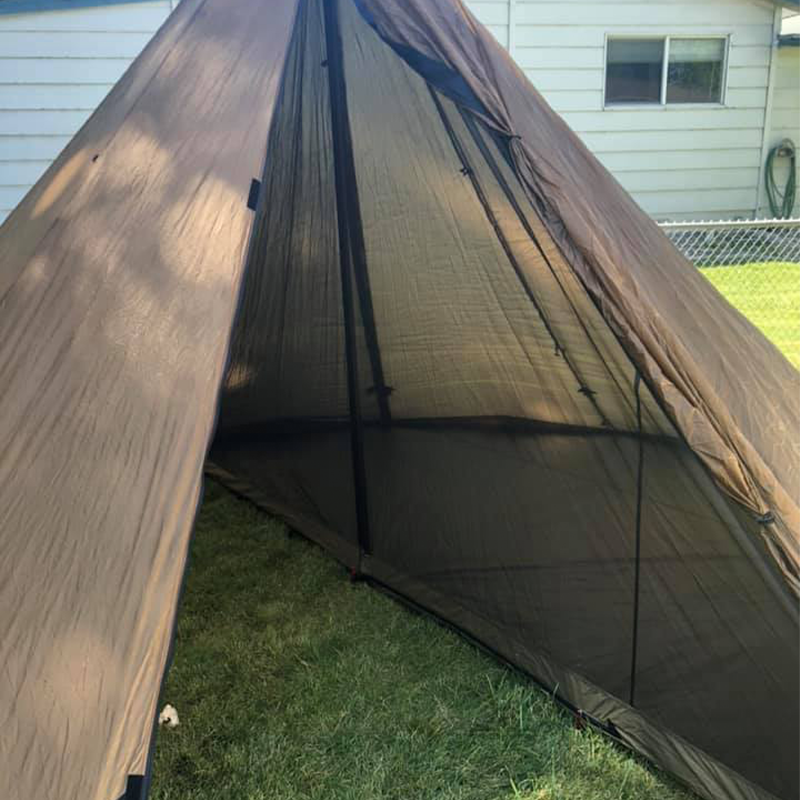 The XL wood stove is the best choice for the 8 person tipi, but I love it for a few reasons:
Plenty of surface area to cook a little breakfast and boil water for coffee, or make a giant pot of chili to feed a crowd.
Can take larger pieces of wood, meaning less time spent on wood prep and more time spent on hanging out! (or sleeping, if that's your preference)
Puts out enough heat to warm the 8 up FAST. My husband recently mentioned that it felt like walking into a cabin after leaving the tipi to grab another round of beers.
The coal scoop is small and lightweight enough to make it an essential item on my list. When I'm cooking on the stove I like to make sure my fire is spread out evenly under the space I'm cooking on. Uneven heat on your pan/pot= uneven cooking and burned or undercooked food. No one likes undercooked bacon. Check it out here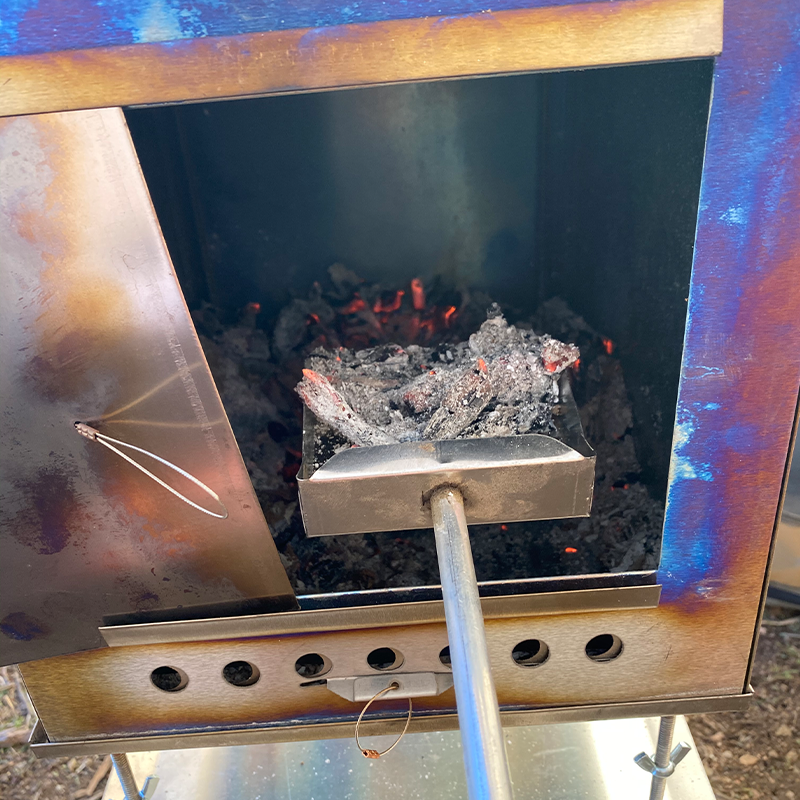 The stove stand is another must-have stove accessory. I don't get the chance to camp without my kids and stove safety is super important to me! The stand raises the stove up an extra 12ish inches. Getting the stove up further away from the ground reduces the risk of gear accidentally touching a hot stove. The stove stand also serves as a place to dry out wet wood, make biscuits or toast or keep your coffee hot!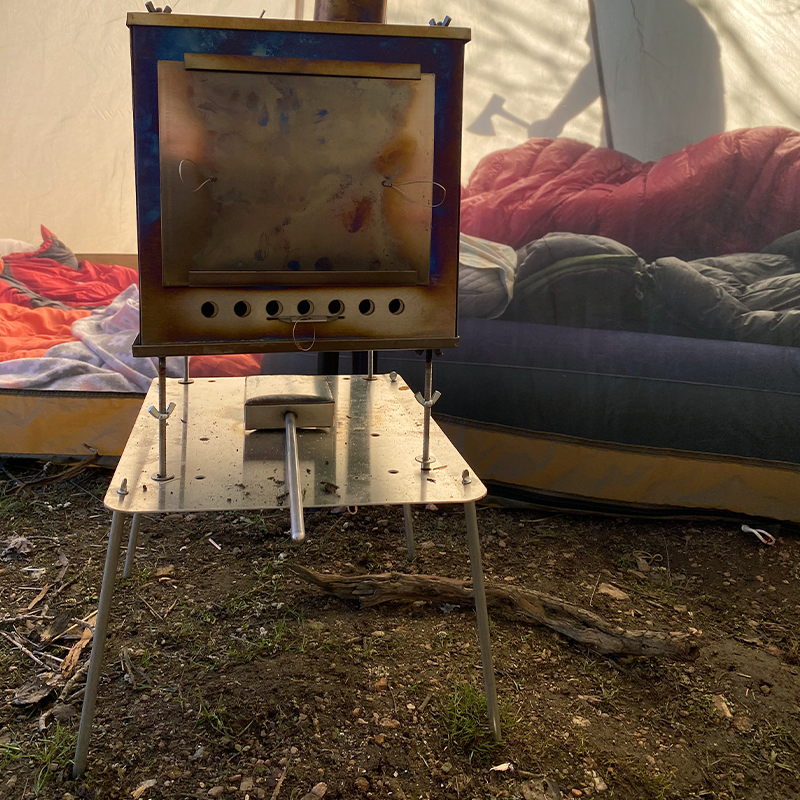 Take a visual look at our set up here:
…