Posted by on 13th Dec 2016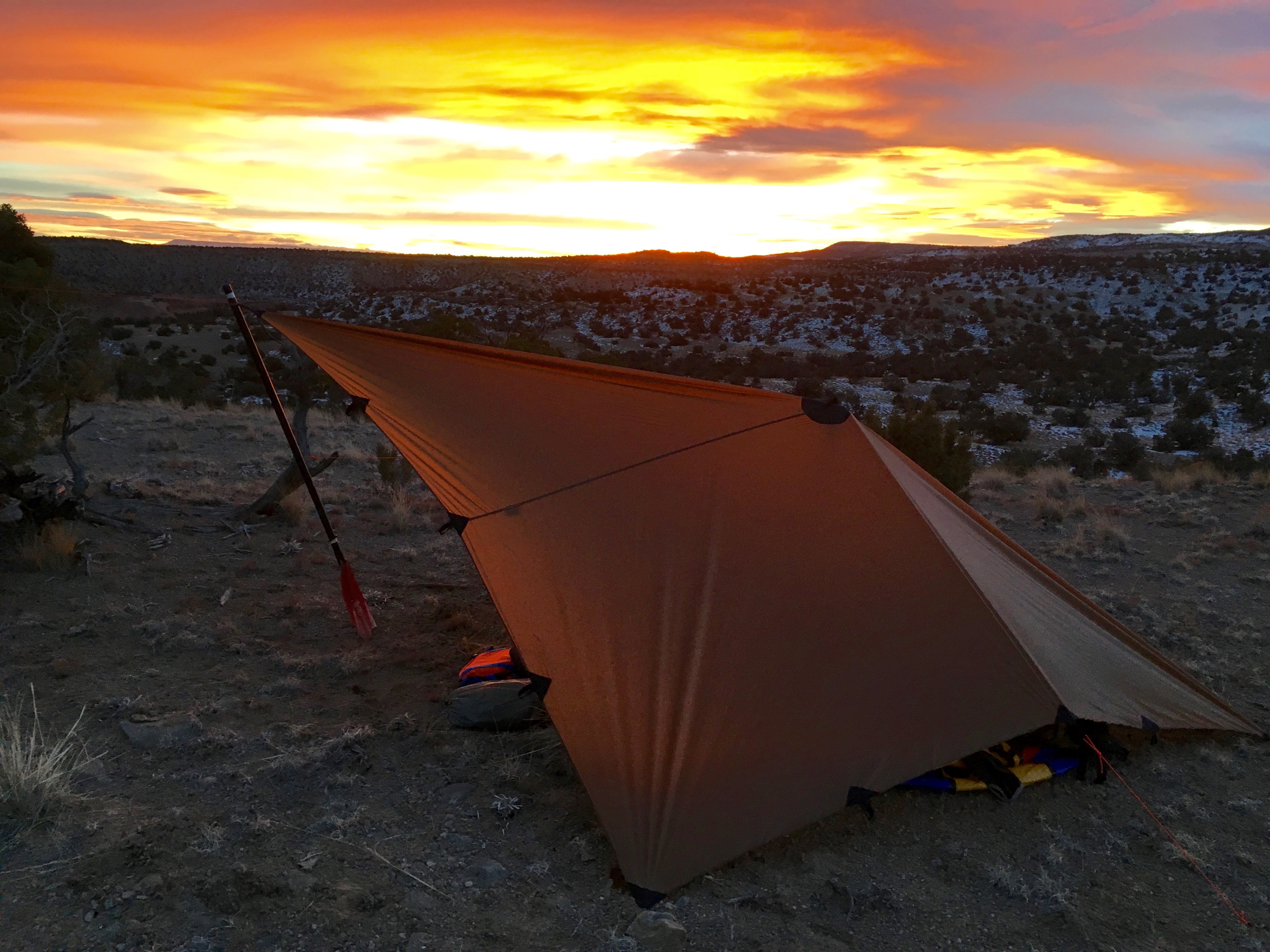 A flat tarp is the most versatile backcountry shelter. The same tarp can be pitched high as a sun shade while rafting in the summer, and buttoned down to the ground for security during a windy fall night hunting above treeline. Because a flat tarp is simple to construct, they are generally amongst the most affordable options available. At 129 dollars, the DST is Seek Outside's least expensive shelter.
This versatility does come at a price. Flat tarps are generally trickier to pitch tightly than shaped tarps, and require more time and thought and guy points than a small pyramid such as our Silvertip or Cimarron. Practice before and during trips is often required to literally take out the wrinkles.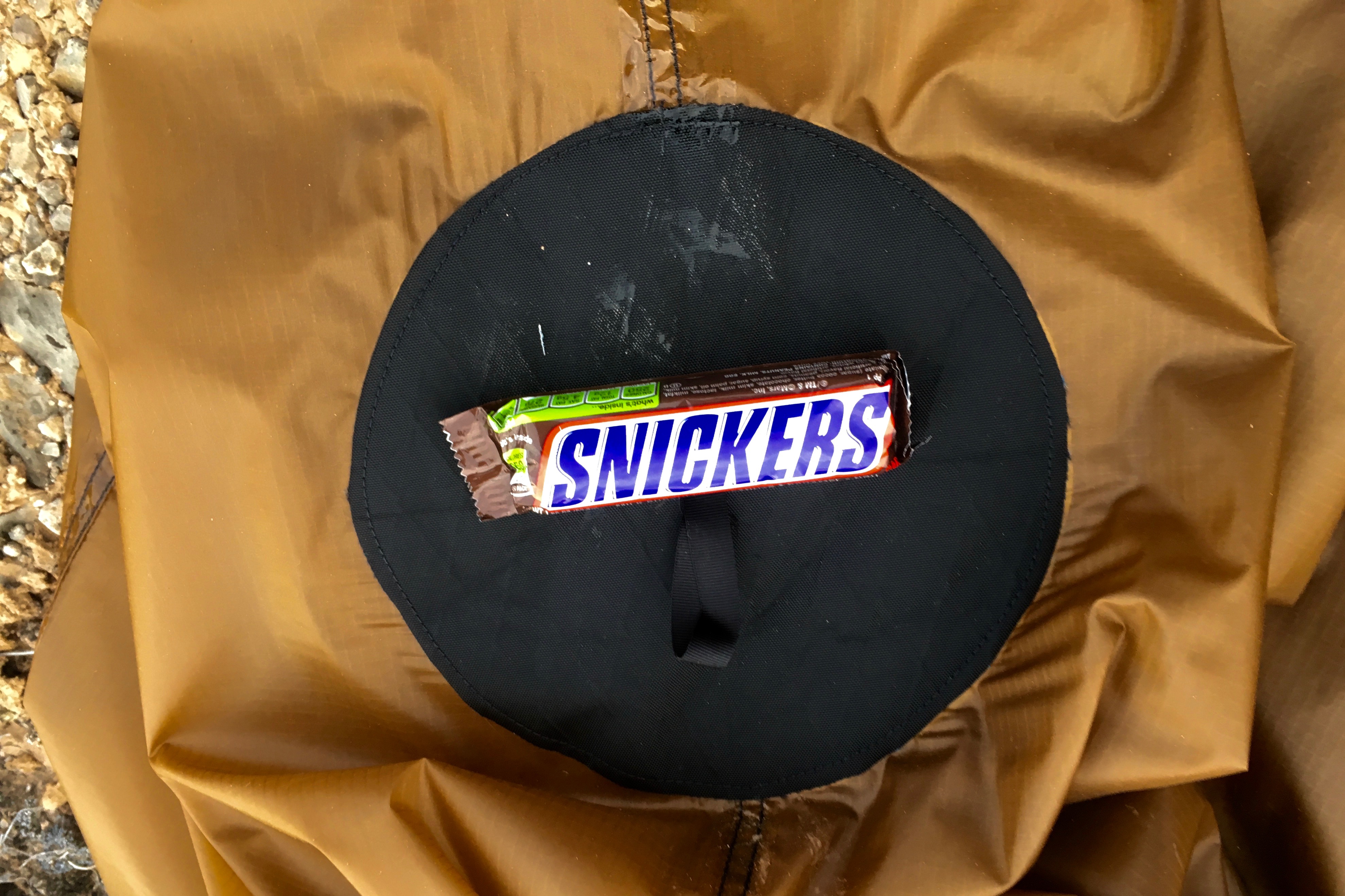 The DST has several features which set it apart from other flat tarps, and were designed to make for greater and simpler pitch options. The most obvious is the large circle of flat fabric sewn into the center of the tarp on both sides. This "cone" is made from burly VX-42 laminate fabric, which has exceptional puncture resistance and does not stretch at all. The cone allows for a center pole to support the DST in diamond configuration.
The flying diamond pitch is a quick and easy way to pitch a flat tarp, and provides plenty of space for two people and their equipment. It has been the favored arrangement for reknowned Alaskan hunter, guide, and bowyer Dick Robertson of Robertson Stykbow. Dick and his son Yote designed the DST for us, and Yote used it on Nat Geo's Ultimate Survial Alaska.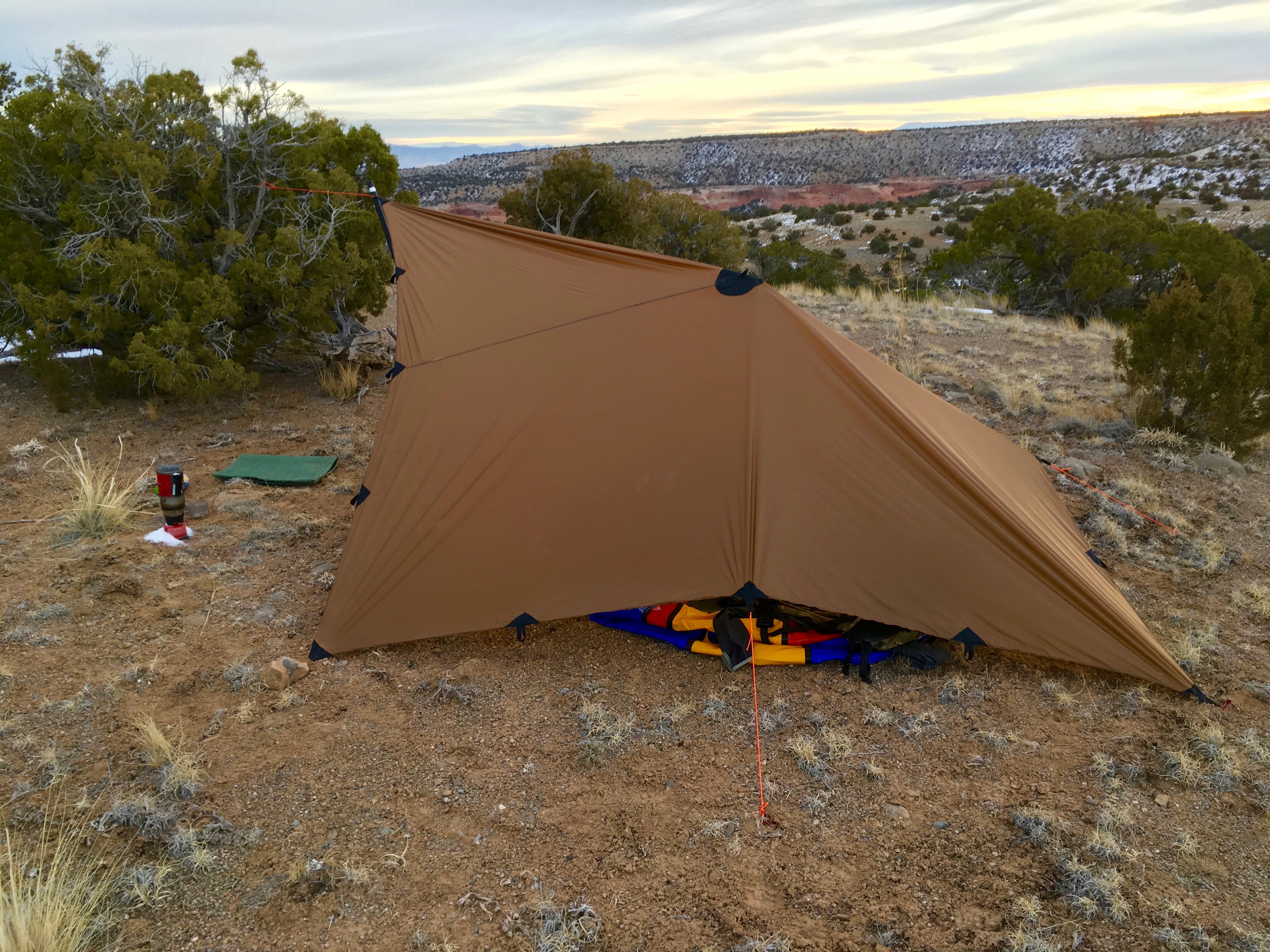 The other special feature of the DST is the tieouts. Tieouts, and lots of them, are what allow a flat tarp to be as flexible and strong as it should be. Made of 5/8" webbing and bartacked to dual-sided 500 denier Cordura reinforcement patches, the DST tieouts come five to a side, and are stronger than the fabric to which they are stitched. That fabric is the same 30 denier, silicone coated, nylon 6.6 ripstop used in all Seek Outside shelters. It's strong, and exceptionally waterproof and UV-resistant.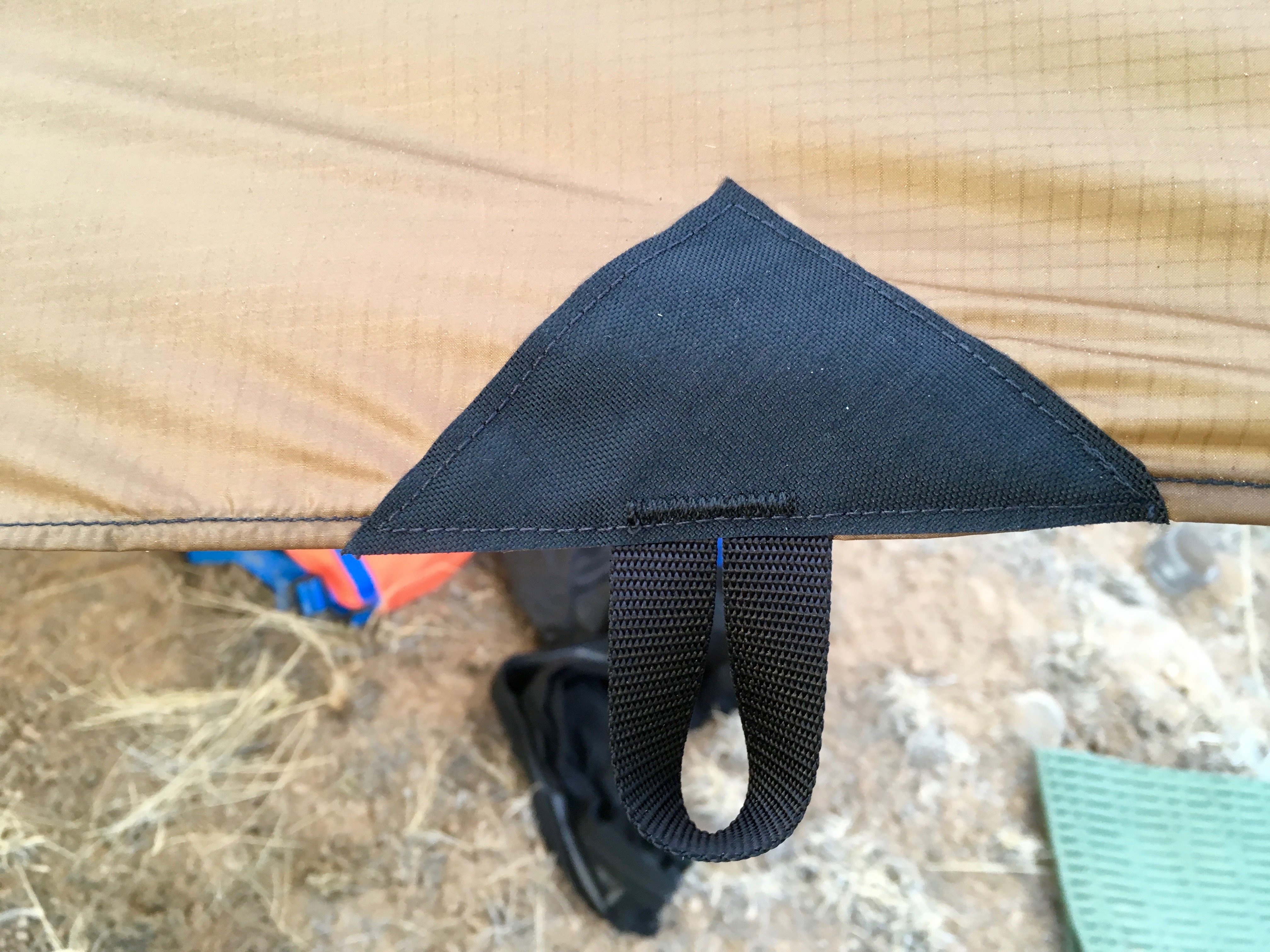 Tieouts every two feet along the perimeter of the DST make for no weak links. Properly cared for, the main fabric is stronger than any weather you're likely to find. Carefully stitched and bartacked at Seek Outside headquarters in Colorado, the tieouts are stronger than the main fabric. And with sixteen total tieouts in addition to the center cone, the number of anchors and guy outs can be tuned to the severity of the conditions. Using a tarp like the DST can be a little trickier than other shelters, but the versatility and value is unmatched. It is a woodsman's tool that demands some learning at first, but whose utility will continue to grow along with your competence and experience.
The DST is close to 10 feet by 10 feet, weighs 16 ounces bare, and is sold without stakes or guylines. It is available in redwood brown only. You can purchase one here.
…