Posted by Ryan Sapena on 25th May 2023
Seek Outside is excited to introduce the newest addition to our line of ultralight backpacking tents—the Sunlight 2p!
The Sunlight 2p is our first ultralight shelter with an integrated, sewn-in floor. Having spent several nights in this tent, I can confidently say that it has become my go-to for summer backpacking. Let's take a closer look at the key features of this remarkable shelter!
Weighing in at only 39 oz. (including stakes, stuff sack, and cordage), this 2-person trekking pole shelter is incredibly easy to set up. The integrated floor eliminates the need for a separate footprint, saving you the hassle of guesswork during pitching. With just 6 stakes and line locs at each point, you can have the tent ready in no time. Additionally, we have included two different guy-out attachments on each side wall. Lower attachment points provide a wider sleeping area, ideal for two people, while the upper attachment points offer increased headroom for solo use. Setting up this trekking pole tent is an absolute breeze.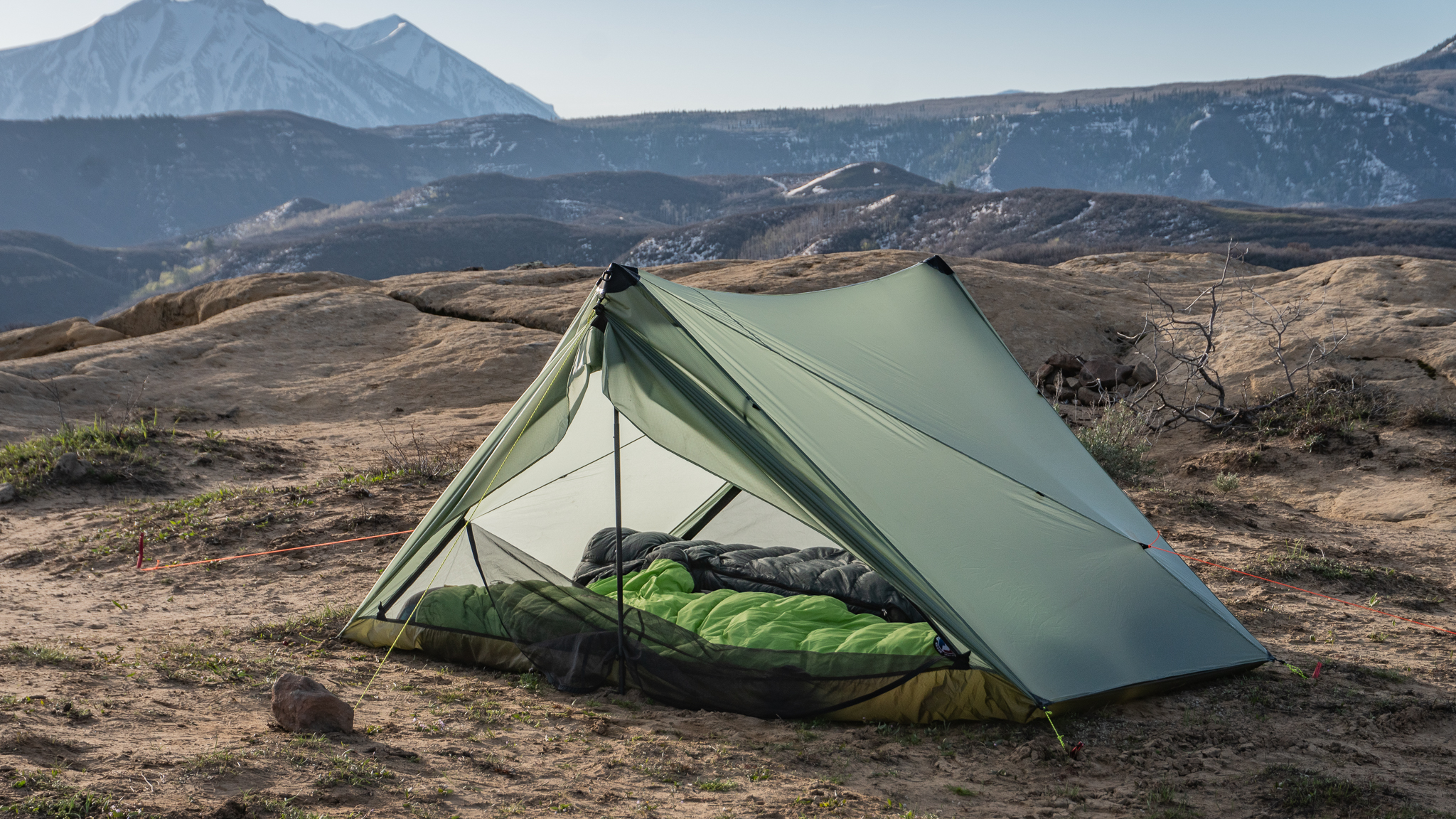 Once you pitch the tent, you'll immediately appreciate the spaciousness it offers for two occupants. The Sunlight boasts two large vestibules—one on each side—for convenient gear storage. What sets it apart is our patented zipperless entry system. Instead of traditional zippers, the vestibule fabric can be easily slid up and down using tension, effectively transforming both sides into doors. This zipperless entry eliminates concerns about exterior zipper durability while also reducing weight compared to traditional zippered shelters.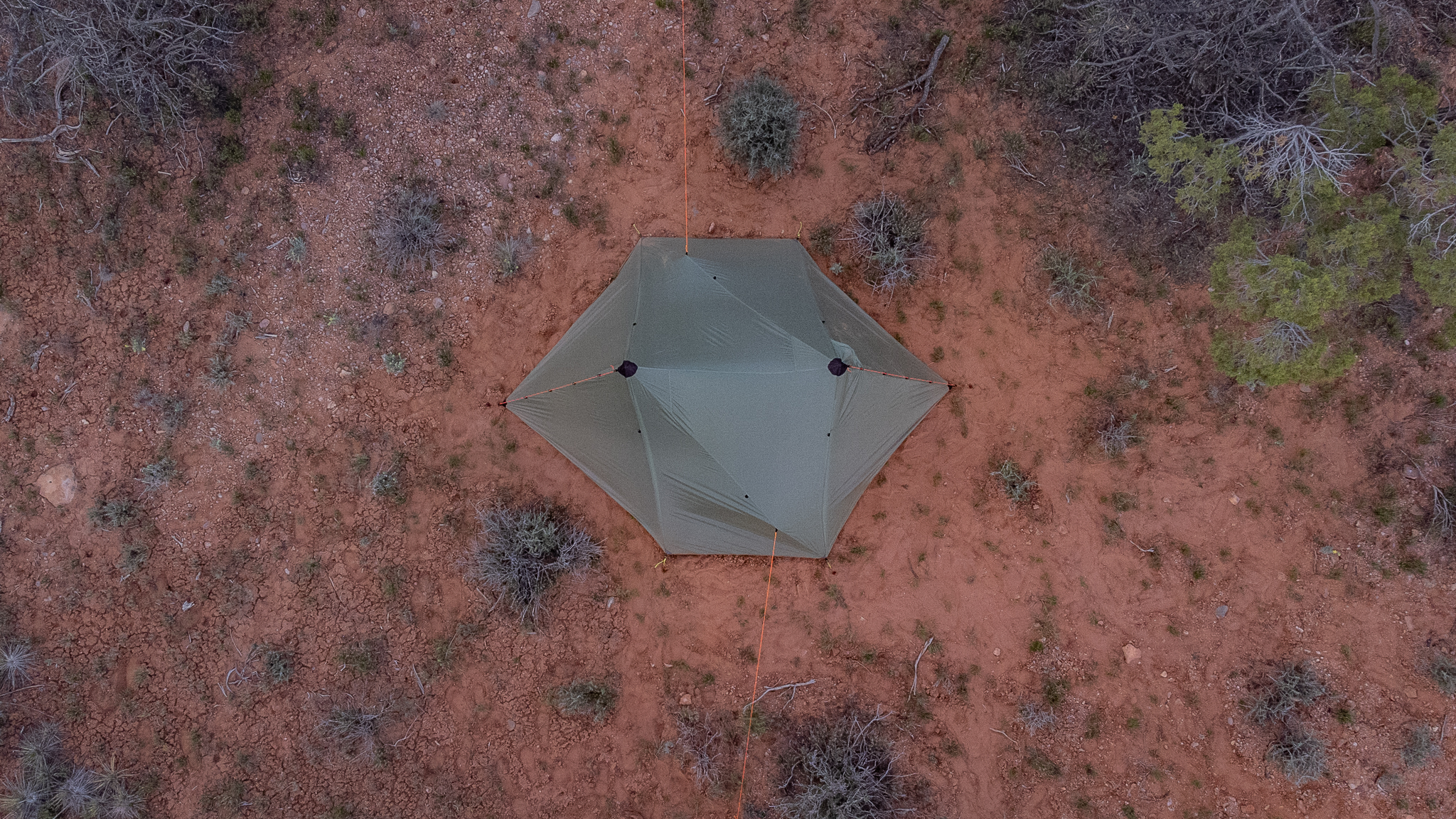 The Sunlight's canopy and sewn-in floor are constructed from our durable yet lightweight 30D Ripstop Silnylon. The entrance to the interior portion of the shelter features Noseeum mesh, divided by a sturdy, two-way pull #3 zipper.
While many shelters on the market offer floor options, most consist of two separate pieces: the inner portion with the floor and main tent structure, and the rain fly. Opting for a tent with an integrated nest provides significant weight savings and enhanced packability. By eliminating the extra material of two separate pieces, you can enjoy a considerable reduction in pack weight and space. At a mere 39 oz., this spacious two-person shelter is highly competitive in the ultralight world.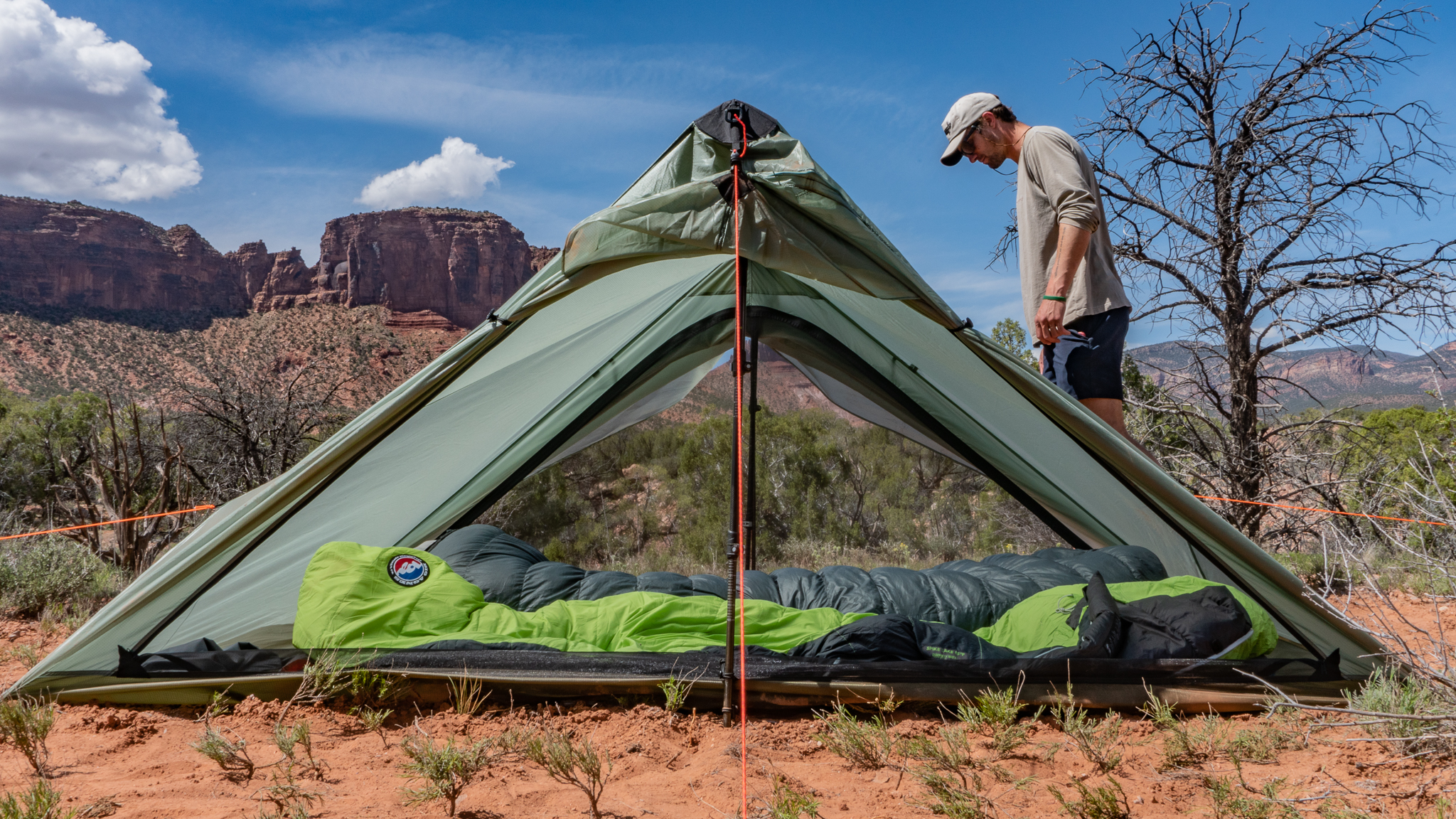 Overall, the Sunlight is an excellent three-season shelter that combines lightweight design, minimal pack space requirements, and easy setup. Its simple yet functional design is perfect for novice backpackers and camping enthusiasts, while experienced thru-hikers and backcountry adventurers will also appreciate its benefits. Although labeled as a two-person tent, its weight makes it an excellent choice for solo campers seeking comfort and ample gear storage.