Posted by on 20th Oct 2022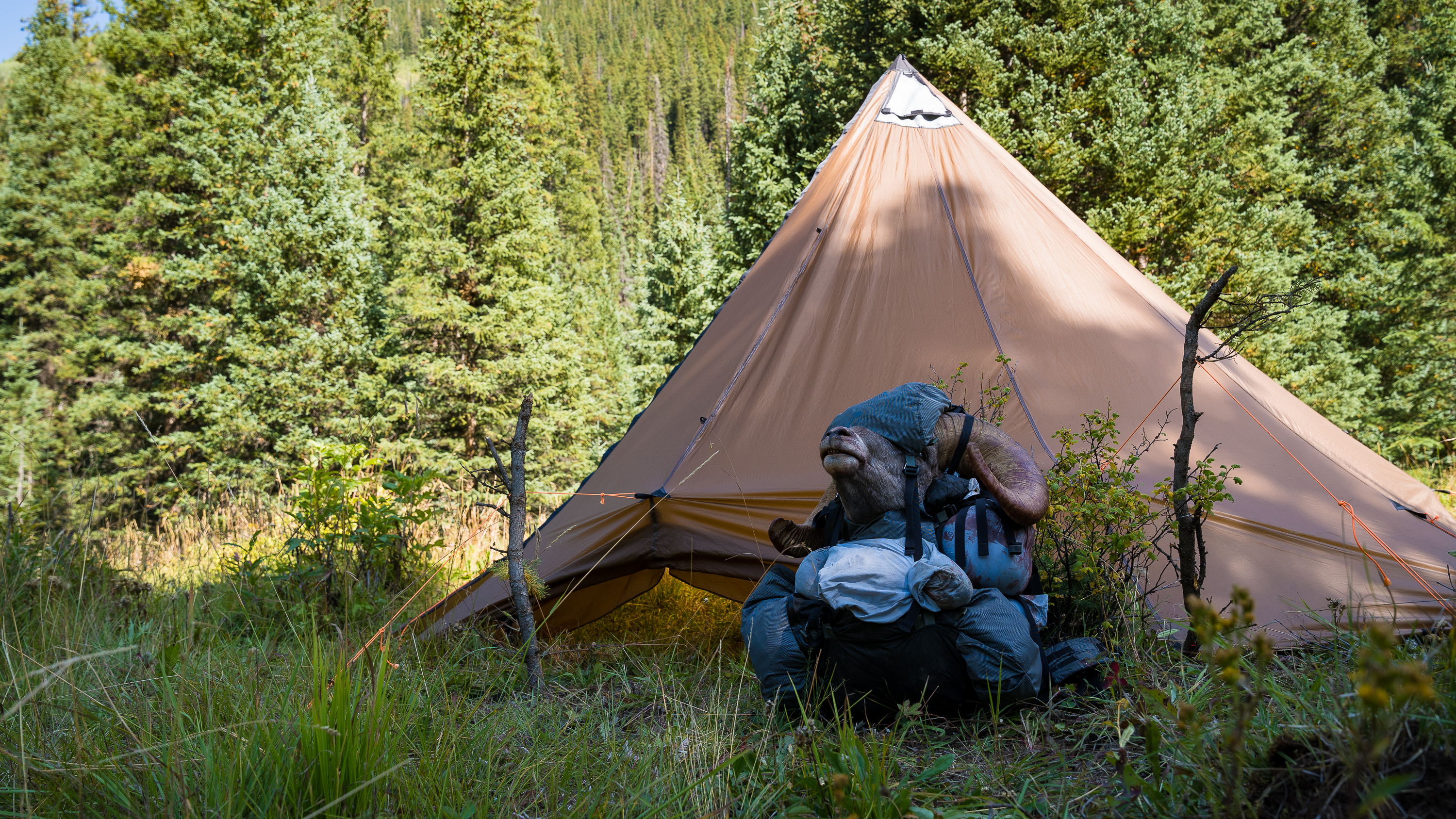 Planning your first backpack hunt can be a scary thing, especially if it's out of state in a new area.
Everything about it puts you out of your comfort zone.
Travel to your hunting area, lodging, expense, time away from work and family, finding game, logistics of getting meat and antlers home....it's a lot to wrap your head around.
These tips are intended to push you, and to guide you, to success on your first backpack hunt.
1. Species Selection
Don't bite off more than you can chew.
So many guys dream of swapping bugles with a bull elk, calling him in, and arrowing him at 20 yards.
The reality is that archery elk probably shouldn't be your first backpack hunt.
Elk are tough, especially with a bow. Typical archery success rates are in the 10-15% range.
Archery seasons often equal warm weather. Getting an elk butchered and packed out before meat spoils is a real chore, especially for the inexperienced. If you tackle it you need to know what you're doing.
To read more on Backcountry Meat Care, see https://seekoutside.com/blog/backpack-hunting-meat-care/
On the other hand, mule deer are much easier to pack out, and rifle deer success rates are often in the 50% or even higher range.
A successful rifle mule deer hunt builds more experience than tag soup on archery elk.
Put some thought into your species selection. Don't give up on a dream, but be realistic about success rates and have a solid packout plan if you do tag out.
2. Location
Get an over the counter tag.
Backpack hunting is best done frequently. You build skill with experience and become a better hunter as you begin to know your location. I strongly advise that you pick an area with the type terrain you like, and pick a unit you can hunt every year without a draw.
Build preference points for limited areas with big bucks or bulls, and maybe by the time you draw a limited tag, you'll have the knowledge and experience to be successful.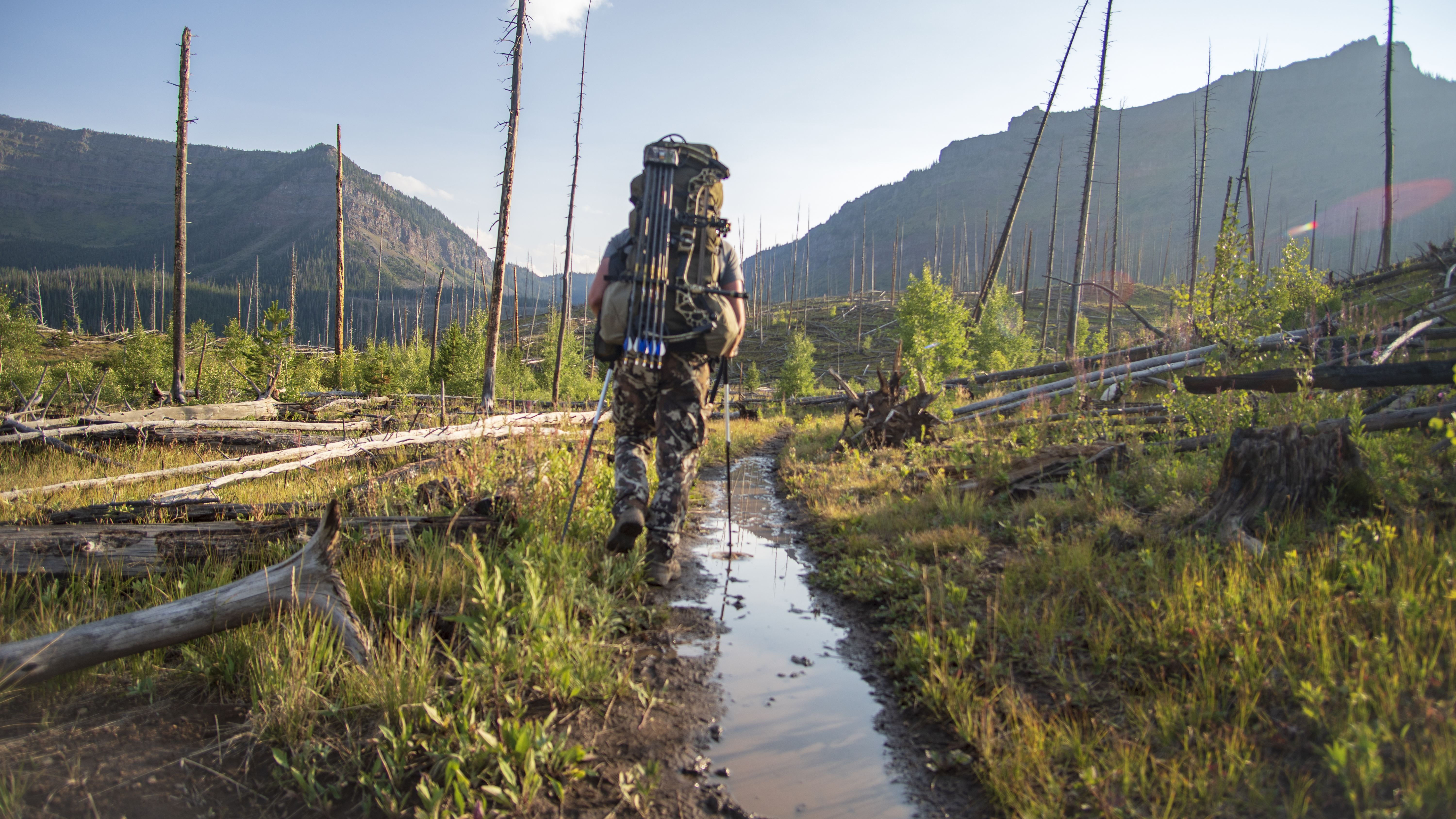 3. Logistics
Logistics can be the most expensive (and daunting) part of the trip.
Driving To Destination
I try hard to minimize travel costs, so when I travel west to hunt I start out early in the morning and drive until 10 or so at night. I then sleep in my truckbed under a topper. I get about 5-6 hours of sleep and then finish the drive off.
I'll be packing into my hunting area by midafternoon on the day before season (a few days earlier would be better for preseason scouting).
If successful, boned out meat is transported home in large coolers with dry ice. Meat is typically frozen hard when I get home.
Flying To Destination
When I went on my first Alaskan hunt the logistics were much more complicated. We ended up flying into a larger airport, scrambling to rent a car and find a room for the night because we arrived later than anticipated. We finally found a one room cabin with no running water and an outhouse on VRBO.
The next day we picked up our main transport - a UHaul truck. We drove the four hours to the town our transporter was in and flew out the next day in Super Cubs to our hunting area.
After our party tagged out on caribou, we cooled meat and velvet antlers overnight at the transporter's freezer and then loaded the UHaul with gear, meat, and antlers for the reverse trip.
We dropped antlers and meat off at a tannery / taxidermist / Alaskan Air Known Shipper. Meat was frozen in 18 gallon totes and antlers were tanned.
After our return flight home, our meat was shipped via Alaskan Air Freight and arrived the next week. I picked it up at the freight terminal at my home airport.
Alaskan Airlines moves a lot of meat, so they have a freezer unit at their Seattle hub to store meat in. While flying at 30,000 feet in the unheated belly of a plane the meat is kept cold. Everything arrived in good shape, with no spoilage.
Antlers were shipped FedEx after the tanning process completed.
Logistics were by far the hardest part of this hunt.
4. Fitness
Just go.
Even if you're not in the best shape of your life.
I'm getting older and slower every year. I've got two young kids that eat a lot of my workout time. Backpack hunting gets harder each season, and I still love it.
Don't get me wrong, I'm not in bad shape. I stay active, I'm at a healthy weight, I stretch, hike, row, and do physical work. But I do far fewer Tabata Intervals and hill sprints than I did ten years ago.
And you know something? I may enjoy the hunts these days more than I used to.
I think I appreciate backpack hunting more today because I feel the clock ticking on them. Someday I won't be able to do these physical hunts.
Get into shape if you're not already, but backpack hunt while you can. The clock is ticking.
5. Gear
Gear doesn't make the hunter, but it can make the hunter more comfortable.
Backpack hunting gear is expensive, and it's something you don't want to get wrong.
I'm proud that Seek Outside makes genuinely compelling gear for backpack hunting, but I'd prefer to educate you on how to confidently choose your own gear, rather than push you toward our brand.
So here's some homework:
This article walks you through how to think about gear weight and where to put your priorities.
How much time do I carry each item in my pack? (Time Weight)
What percentage of my total pack weight is this item? (% Weight)
What will it cost to cut the weight of this item? (Cost to Cut)
Not all hunting backpacks are created equally, and not all are suited for any given task. This article walks you through your selection criteria for a hunting backpack.
What a backpack hunting pack needs:
Comfort and durability for packout loads
Correct Volume
Light Weight
Organization that you like
Other things to think about
Fabrics & Materials
Adjustable Frame Height
Compression System
Load Shelf / Breakaway or Not
Rifle or Bow Carry
These attributes are placed in order of importance.
3. Watch some Pack Dump videos. We happen to have some good ones.
…