Posted by on 22nd Mar 2016
Overview:
The Boundary Waters Canoe Area Wilderness (BWCAW) is located in northeastern Minnesota and extends nearly 199 miles along the international boundary. At a size of over 800,000 acres, the BWCAW and it's northern neighbor Canada's Quetico Provincial Park combine to form a wilderness of almost 2 million acres. The BWCAW contains over 1000 lakes which provide a unique wilderness experience that can be experienced primarily by watercraft or dog sled team in the winter.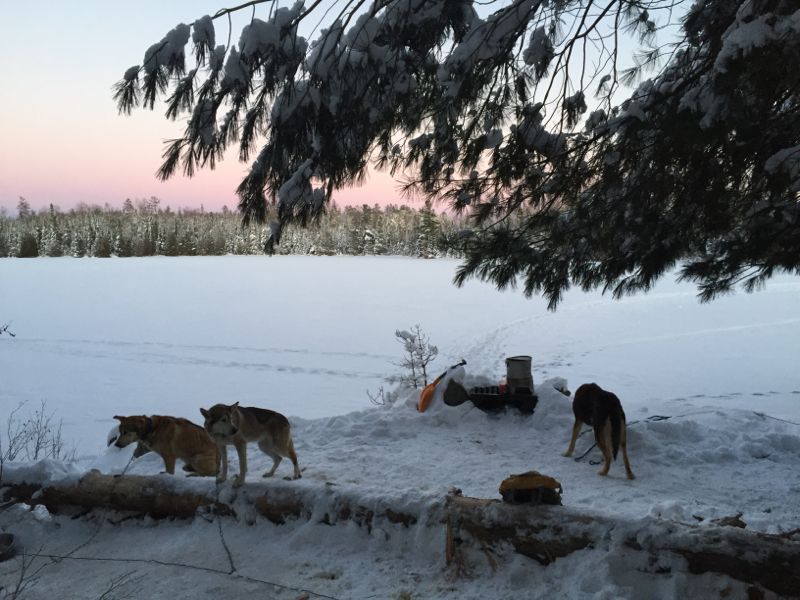 I visited the BWCAW to spend some time with wilderness educators and explorers Dave and Amy Freeman who are spending one year in the wilderness to raise awareness of the impacts to the BWCAW watershed from proposed sulfide mines in the area. You can learn more about the explorations and adventures of Dave and Amy at their website Freeman Explore and at Wilderness Classroom . You can learn more about the campaign to save the BWCAW at the Save the Boundary Waters website.
The BWCAW has always been a place I wanted to visit. As a youth, I was supposed to go on a trip in the Boundary Waters with my scout troup, however, distant family was visiting and I was never able to make the journey. When I had the opportunity to visit Dave and Amy, I jumped at the chance to learn more, and help them out if I could.
During the winter, Dave and Amy are traveling primarily by sled dog, or ski. Given the time of the year, this was not going to be the canoe trip from my youth, and conditions could vary. It had been very warm the previous week, followed by a blizzard and cold front. I was trekking across snow covered ice with a significant layer of slush underneath to meet with them, and spend a couple nights at their camp. Since, Dave and Amy have been living in one of our Tipi Tents since September 23rd, I was also very interested in how it was working for them over the course of a complete winter in a cold location. Suffice to say, the trip was very enjoyable. I had the opportunity to work with a sled dog team, and visit a couple splendid lakes. Following are some photos from the trip.
Photos:
The walk in. Dave suggested I get some rubber boots for the slush beneath the snow, and it was a wise choice.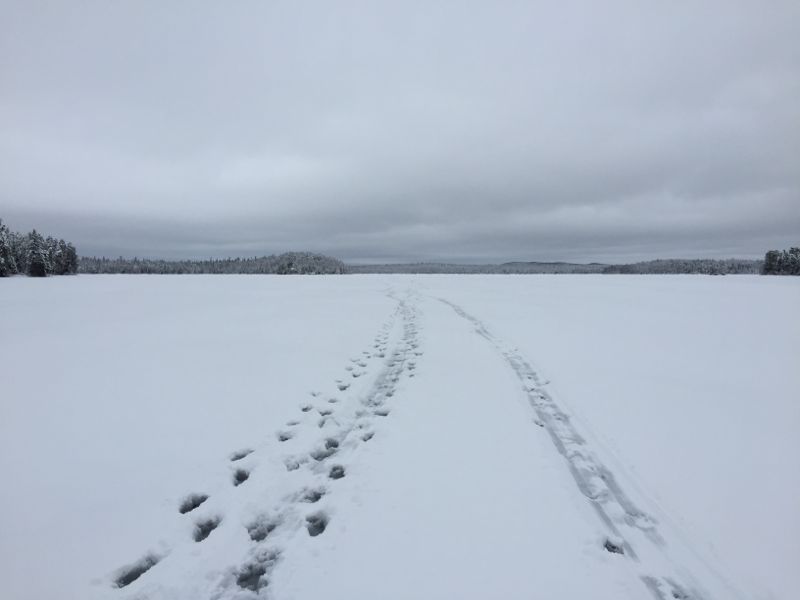 Dave and Amy showing me around camp.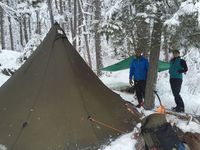 Camp chores - Fire wood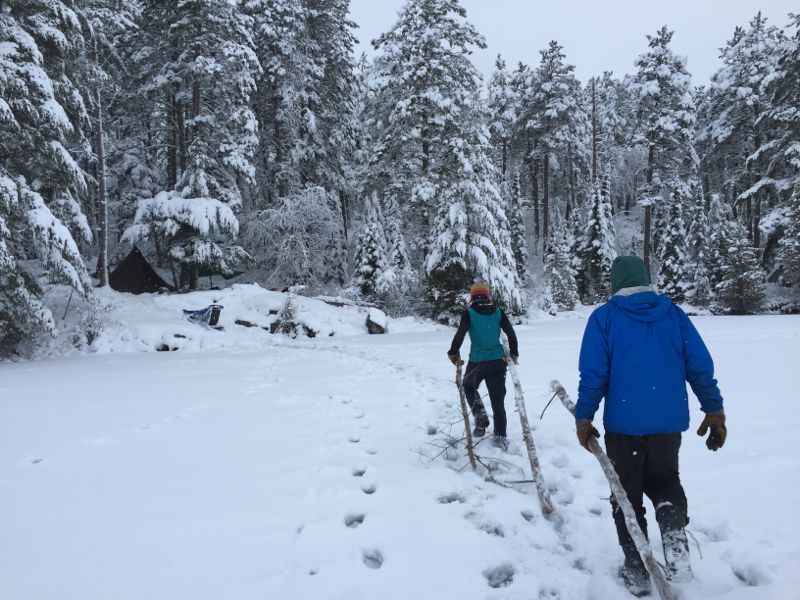 Camp chores - Water to boil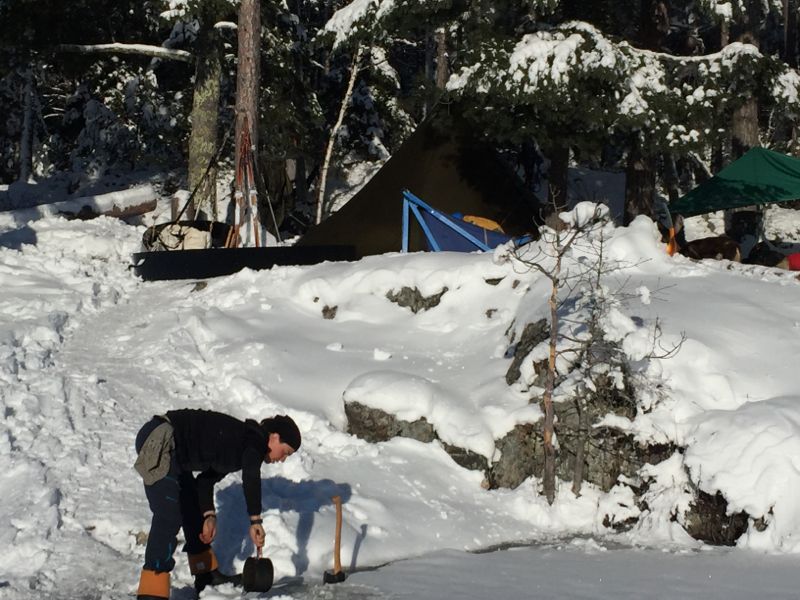 Camp chores - Feeding the team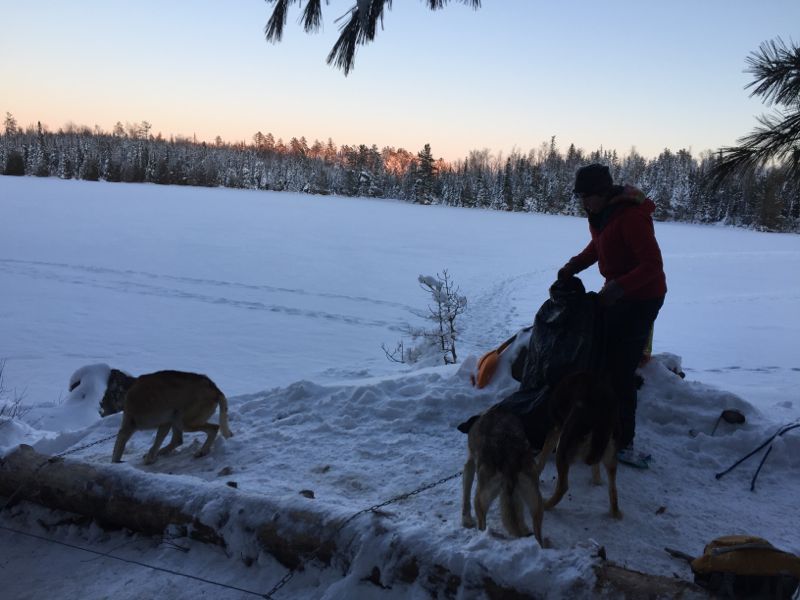 Sunset near camp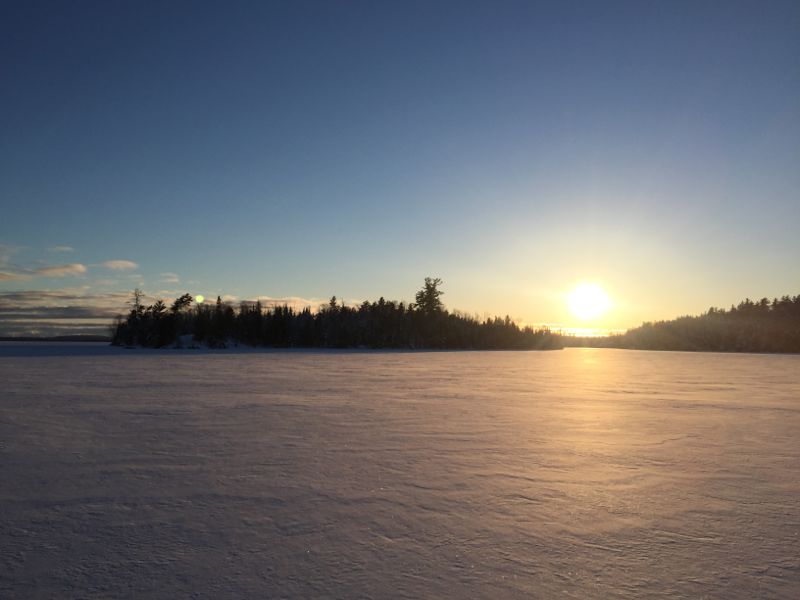 A day with the sled dogs entering Disappointment Lake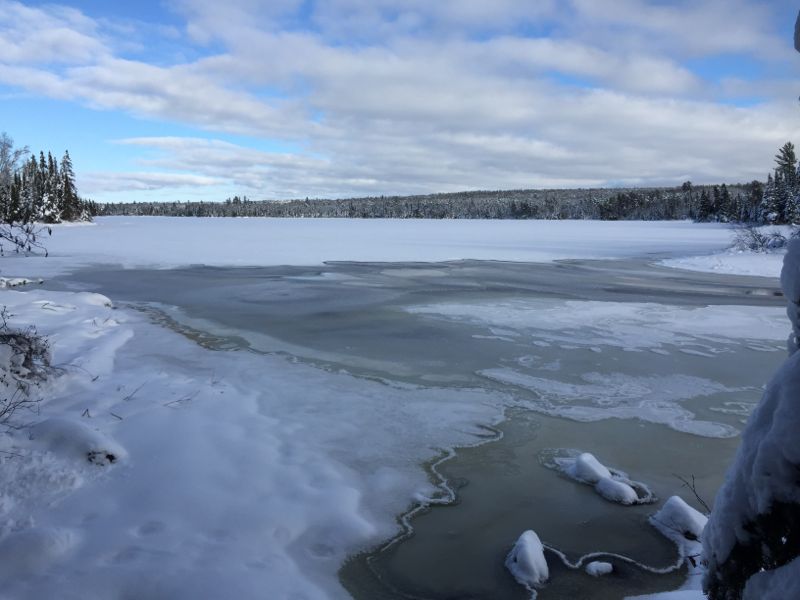 Dog Sledding on Disappointment Lake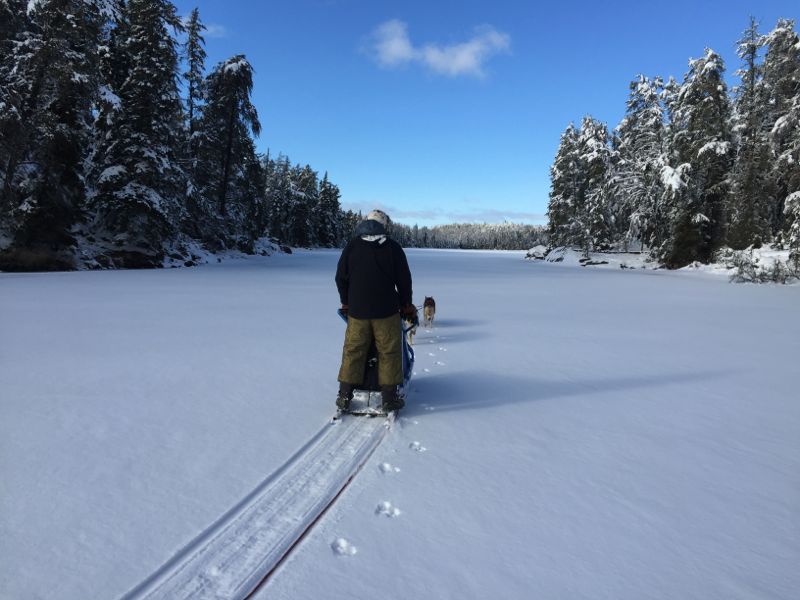 Morning Warmth after a night near 0F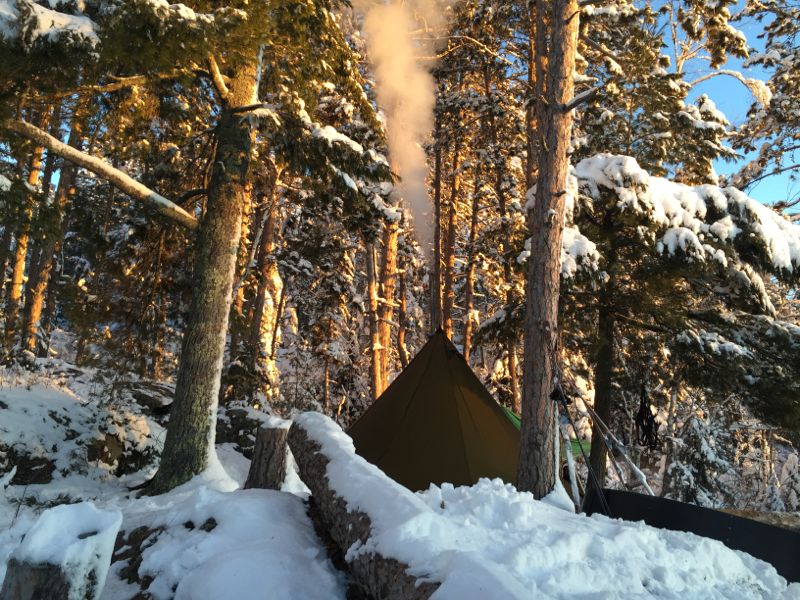 Conclusion:
So what did I learn ? The Boundary Waters Canoe Area Wilderness (BWCAW) offers a very unique wilderness experience. The preferred method of travel is not physically taxing, or especially dangerous so it is a wilderness experience that is easily shared with the young and old, who may not be so inclined to hike the Grand Canyon or the high peaks of Glacier NP. I am very grateful I got to spend a couple nights out in the wilderness with local experts that are passionate about sharing their experiences and sharing the wilderness with others. I am grateful I got to learn more about the BWCAW and pick their brains on long term cold weather camping tips.
Final Gear Thoughts:
Outside of buying some insulated rubber boots I did not buy anything special for the trip. I used my normal cold weather gear, and two sleeping bags (one as an over bag). Everything on my end worked well. I used our Precipice 5800 pack on the Revolution suspension with a mesh talon for a bit of extra volume. For the BWCAW it wasn't excessively cold. I don't think temperatures were below 0F. The stove did a fine job keeping the eight person tipi with a liner comfortable. I could improve a couple things, but nothing drastic, and most would be a custom solution to work with my kit.
…