Posted by Ryan McSparran on 3rd Aug 2016
We recently had the pleasure of interviewing Mike Branscum, a photographer and creative director whose most recent project with Comfort Theory in New Zealand took him on one of the world's newest thru hikes, the Araroa Trail.
Comfort Theory is a full-service production house whose recent trek down the length of New Zealand included 14 sponsors, spanned six months and took Mike on a journey of 1,800 miles. As producer, manager and lead photographer, Mike carried a great deal of responsibility in addition to the gear on his back.
Mike chose to use the Seek Outside Exposure 4500 backpack on his journey. We designed this lightweight pack specifically for outdoor photographers or anyone with the need for organization and quick access that a panel-loader offers.
Thanks to Mike for taking the time to chat with us about his experience!
Q: Please tell us briefly about what you do and what brought you to NZ with Comfort Theory.
Mike: I was bored with my career and reached out to a friend who was doing adventure photo and filmmaking, which is what I wanted to be doing. She told me about the idea of Comfort Theory and an even crazier idea to kick it off by thru-hiking NZ and filming the whole thing. In the same breath, she mentioned the need for a photographer and manager, and my role on the team was born. We worked on the concept for over a year, at which point I dropped everything and took off for the trail.
Q: Did you have previous thru-hiking experience or was this new for you?
Mike: Plenty of day-hiking and 3-5 day backpacking experience, but the thru-hiking experience was completely new to me.
Q: What have you found to be your style of packing? Ultralight minimalist? Just-in-case packer?
Mike: Something in between. I seek out the best gear, which usually means the lowest weight/durability ratio (but often highest price, of course). I'll go with a single set of clothes, but might also throw in some just-in-case items for the peace of mind. Some also call them luxury items. When you're out on the trail for that long, having a Kindle can really change your morale for the better!
Q: What were some of the most challenging elements of this adventure?
Mike: Natural elements such as the ruggedness of the trail and the weather. So many of the trails in New Zealand would never qualify as a trail here in the United States. In fact, I'm confident you'd see a "danger, keep out sign" at the trailhead of many of them. Between the mud, river crossings, gnarled roots, slippery scree, steep ascents and descents, and more - these trails are nothing to kid about.
On top of that, this was a production and I was the lead photographer. This added a whole different layer of logistics to the trip (and weights to our back). The challenge of carrying a camera and keeping up with the crew is real, and can really take a toll on you. The key was just to have a good system and easy access to my camera. I would have missed so many shots out of sheer exhaustion and unwillingness to drop my pack to grab my camera if it weren't so easy to do.
Q: Was there any part of it that didn't meet your expectations, good or bad?
Mike: The difficulty of the trail. It was bad in the moment, but the joy of finishing each day was much greater than expected.
Q: How did you hear about Seek Outside or become familiar with the Exposure pack?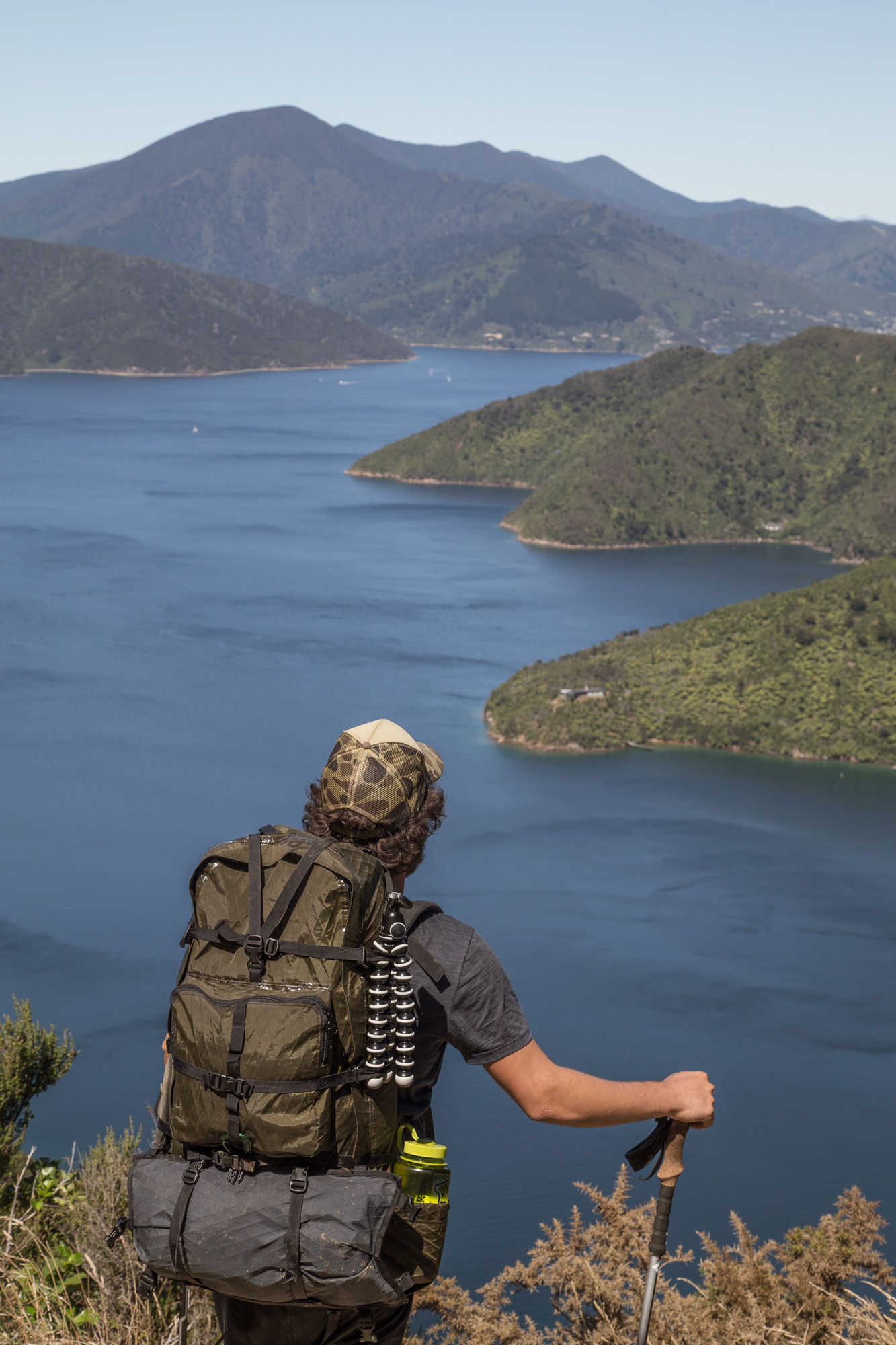 Mike: I have a friend who is currently on the PCT. He's one of those guys that makes an effort to find boutique brands who really have the passion for what they're doing. I think he's a bit skeptical of mass-produced products in terms of their quality and what he's really supporting by purchasing. Almost immediately after finding out I was going to New Zealand, he drove down to Portland from Seattle with his Seek Outside pack because I "just had to try it on". It was the comfiest pack he'd ever worn, and waterproof. I was sold.
Q: Can you provide any tips on how you used the pack to organize camera gear?
Mike: I used dry bags from Sea to Summit to pack everything, which then went into my pack. The dry bags were mostly for the compression because the pack really didn't let any water through. It was nice, however, to have things in dry bags for when I was repacking in bad weather, etc. My camera and lenses were each in one super durable dry bag, which I kept at the very top of my pack the entire time. This let me simply drop my pack and unzip the top of the pack to access. It became second nature in no time.
Q: What do you see as the most positive features of the Exposure?
Mike: Yikes, this is tough. Generally speaking, the comfort. The way the harness suspends the load is like nothing I've ever experienced before. It makes 70 pounds feel like 40. With so many adjustment points you can balance the load with such precision that wearing another pack becomes unthinkable.
As a photographer, the Exposure is fantastic because it is a panel loader. You have immediate visual access to the contents to the bag and don't have to dig around. Actually, I prefer panel loaders even when I don't have my camera gear. One of my biggest pet peeves of top loaders is having to rip everything out of the bag just to get one item, unless it happens to be on top. Panel loaders allow for such better organization and access. I'd never go back!
Also worth mentioning the waterproofness of the pack. Whether in New Zealand or in the Pacific Northwest (where I live), it's rarely dry when I'm outside. Not having to deal with a pack cover seems like no big deal, but it is. Such freedom not having to worry about rain.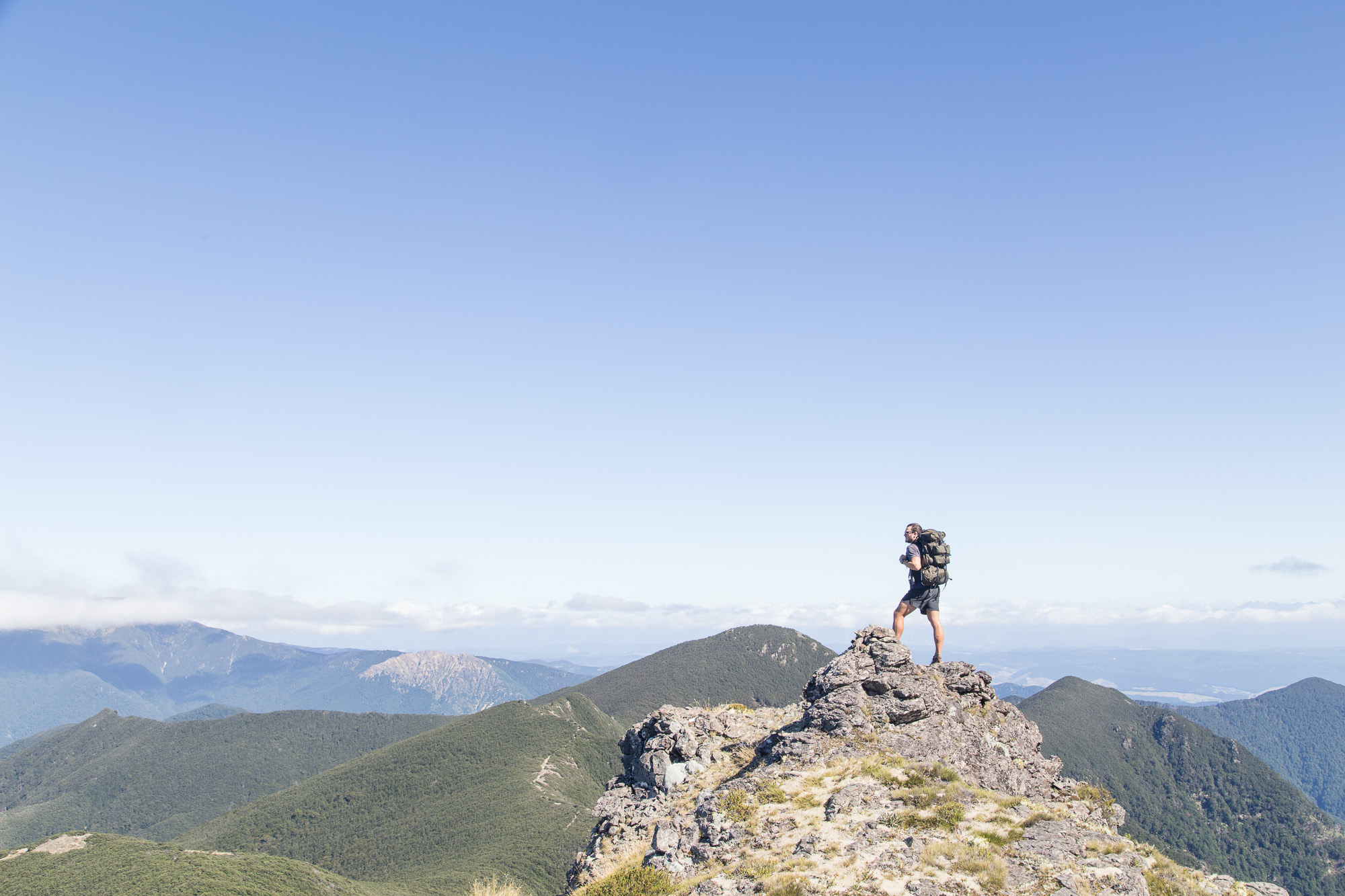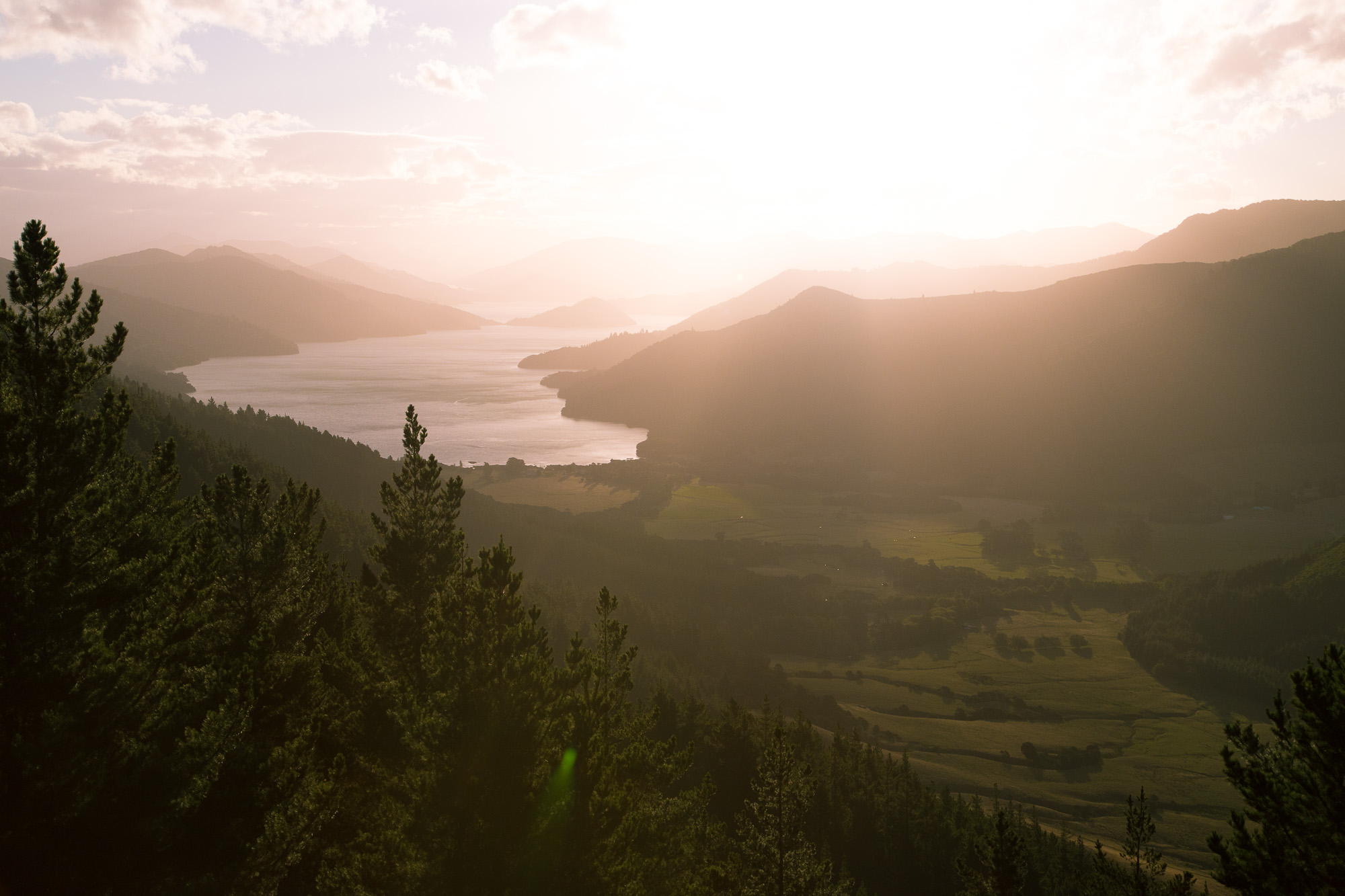 Thanks again to Mike Branscum for taking the time to speak with us about his recent adventure and his thoughts on our Exposure 4500 backpack. As with all of our products, our lightweight backpacks are hand made in the U.S. right here in Grand Junction, Colorado. If you have questions about this pack or any of our products, please give us a call at 970-208-8108. You can read more about mike on his website, mikebranscum.com.
…