Posted by Ryan McSparran on 27th Jul 2016
Selecting a high quality, lightweight shelter for the backcountry is an important purchase for any outdoor enthusiast. So it's important to make sure that you know how to properly care for your tipi or tent. Here are a few of our tips on cleaning, storage and care for our Seek Outside shelters.
Seam Seal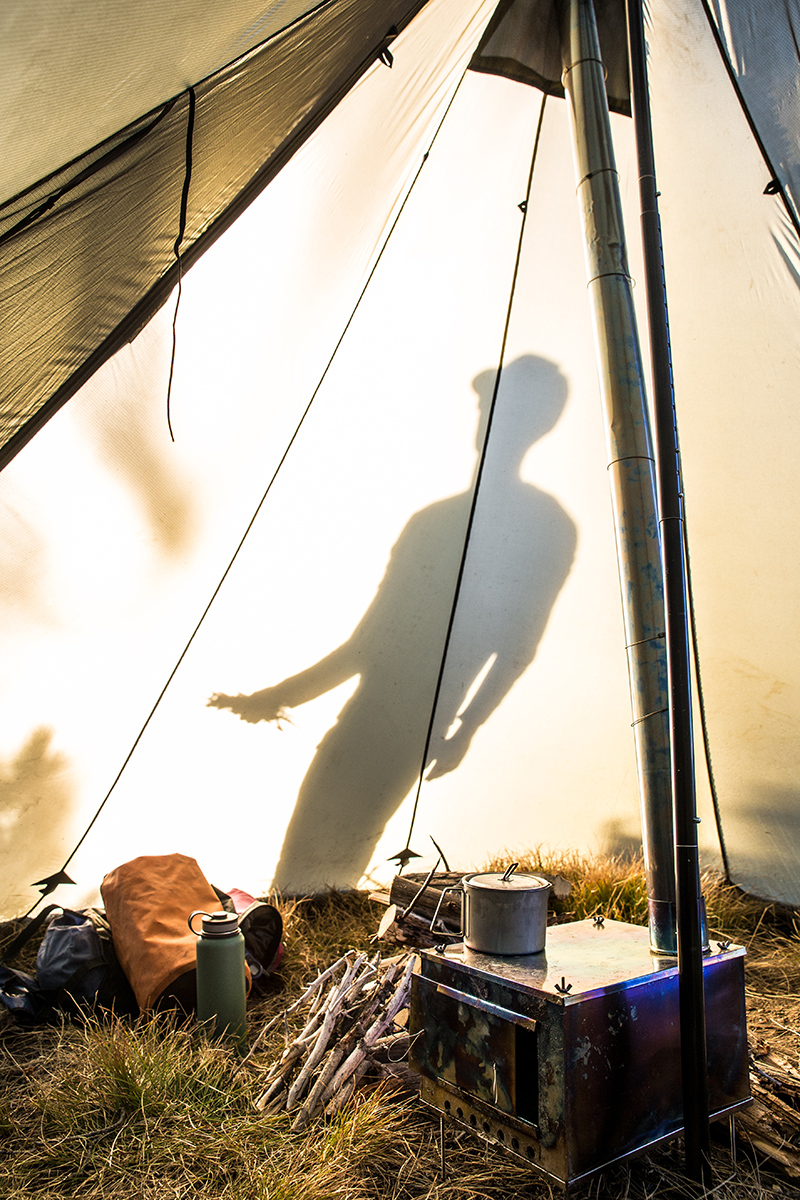 First, we recommend seam-sealing your tipi before you use it. We provide a tube of Sil-Net seam sealer with each tent purchase. This is the best product we have found for this purpose.
For an easy way to seam seal your tipi, start by pitching it inside-out. Then pain the seams with Sil-Net. We find that it's easiest to use your finger but a small brush will also work. Don't forget the cone and the stove jack on your tent.
In the Field
The sun can damage and fade nylon products over time. Because of this, we do not recommend leaving your tent up for prolonged periods of time in direct sun. We also recommend keeping an eye on your tipi during periods of heavy snow. Shaking the snow off your tent is important under heavy loads. Our tents are extremely robust, but the pole could break under enough weight.
Cleaning
After any trip, it's important to make sure your tent is clean before you put it away in storage. Dirt, mud and other elements can be corrosive if left on your tent for long periods of time. Always take the time to carefully clean and inspect your tent after a trip.
The easiest way to clean your tipi is to pitch it at home and spray it off with a garden hose. For dirtier jobs, you can use some Woolite (or similar gentle soap) and a sponge along with your garden hose. If a hose or space to pitch your tent at home isn't convenient, you can hand wash your tent in the bathtub.
Storage
When storing your tent, it is best to store it clean and dry. Mildew can wreak havoc the tent fabric. After washing your tent, simply leave it up until it's dry or hang it in a safe place.
When it's clean and dry, replace it in it's storage sack. If your tipi has a dedicated pole, we like storing the pole and stakes in the bag with the canopy so that you're sure not to leave home without all the essentials on your next backcountry adventure!
For help picking out the right lightweight shelter for your next backpacking, hunting or outdoor pursuit, give us a call at 970-208-8108. Or explore all of our great gear at SeekOutside.com.
…