Factory Blem Unaweep 4800. Will include 2019 dual buckle hipbelt.
Includes Full Warranty
See parent product for full description.
Common causes of factory blemishes are stitch holes, fabric flaws, wavy seams, dirty tents, etc. All blemishes are cosmetic, not functional. If we feel a product has a functional issue we do not sell it. Learn more about our Factory Blemishes by reading What is a Seek Outside Factory Blem?
Versatility is the Unaweep's strength. Big enough for nearly anything, yet compressing down to nothing, and able to carry whatever you can.....the Unaweep is an ultralight backpack that can tackle whatever adventure you put your hand to.
No other ultralight backpack offers the size, compression, comfort under load, weather resistance, and adaptability of the Unaweep.
Whatever your passion may be - backpacking, winter trips, packrafting, backpack hunting, long unsupported traverses, or all of the above, the Unaweep is the only backpack you need in your quiver.
Handmade in Grand Junction, Colorado, USA.
Unaweep Features:
Integrated Platform
Field Adjustable Frame Height
Rapid Adaptable Compression System (RACS)
Dynamic Belt System
X-Pac™ Fabric
Waterproof rolltop closure.
Dual side bottle pockets with shock cord closure; loosen, access and re-cinch with one hand on the go. (Shock cord is user replaceable for long service life.)
Three horizontal compression straps.
One over-the-top "V" compression strap.
Two lower load shelf compression straps.
Infinite adjust harness custom fits any torso length.
Now based on a 24" frame, you can add frame extensions to your Unaweep for heavy loads or long torsos.
Note - Ice Axe Loops have been replaced by a web loop and extra gatekeeper straps. This is a more adaptable system.
Weight:
Alpine Grey, 3lbs 5 oz,
Expedition Olive 3 lbs 10 oz
(weights include Base Talon and all compression straps)
Dimensions:
Top Circumference - 43" | 109 cm
Bottom Circumference - 42" | 107 cm
Unrolled Height - 38" | 97 cm
Included:
Talon of your choice
Six side compression straps
One over the top compression strap
Two bottom compression straps
Field Repair Kit
Two one inch belt buckles
A 4 to 1 single belt buckle is available upon request
Fit:
Adjustable frame, Can be used at 24"- 28" height. Optimized for 26 inch height - Which Frame Height is Right for Me?
Three hip belt sizes, fits 29 to 42 inch waists
Shoulder harness easily adjusts to fit 15" - 22" torsos.
Rain Cover / Seam Sealing:
For instructions, check out our video Seam Sealing a Backpack.
Main pack bag is made of

X-Pac™ waterproof material and features a waterproof rolltop closure. Seam sealing the outside seams is recommended for exceptionally wet environments.

Waterproof stuff sacks are recommended for exceptionally rainy conditions, and drybags for submersion or severely wet conditions such as bushwacking or canyoneering.
Side pockets are 500D Cordura and are not waterproof.
Bear cans:
All bear cans will fit horizontally at any location in the 4800. Go nuts.
Materials:
Suspension is 500D Cordura and some spacer mesh. Hypalon and 500D Cordura reinforcements
Alpine Grey (X21 RC) is a 210 denier plain weave face fabric with a 200 psi PET laminate
Expedition Olive (X42) is a 420 denier plain weave with a 200 psi PET laminate
Alpine Grey is best for on-trail, lighter duty users and those for whom weight is a priority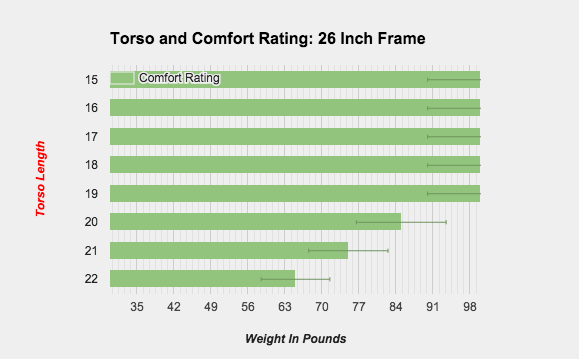 Defects in manufacturing and material for the practical lifetime of the product. Damage due to wear and tear or misuse will be repaired for a reasonable charge.