Hunting Backpacks / Integrated Platform / Brooks:
From daypack to load monster, the Brooks quickly converts from 1200 ci daypack to 2400 ci batwing to 5800 ci weekender to 7400 ci hunting backpack. The Brooks offers a weather resistant rolltop with quick access fully separating zipper, plus two large zippered side pockets offering storage and organization.
Handmade in Grand Junction, Colorado, USA.
Brooks Features:
Integrated Platform - suspension is secured by the packbag, giving a light and strong system with no breakaway feature.
Large 5000 ci rolltop packbag with fully separating side zipper for easy access.
Dual 1200 ci zippered side pockets. Large enough for 85 mm angled spotting scope, tripod, or 3l water bladders.
Hydration bladder ports included in side pockets.
Versatile compression system utilizing Gatekeeper hardware. Use it, lose it, or move it.
Now based on a 24" frame, you can add frame extensions to your Brooks for heavy loads or long torsos.
Seek Outside Hunting Backpacks:
Our goal is to build the best hunting backpacks in the world.
That's easy to say, everyone says it. But what does it mean? What criteria do you judge a thing like that by?
For us it starts with heavy load comfort and durability. Hauling elk quarters or a boned out deer stresses every part of a pack, so every part of our packs use top shelf materials and the strongest construction methods we can dream up.
Our stiff frame and hipbelt operate differently from other makers, and honestly our belts slip less under heavy loads. Our packs are rated to 100+ lbs and have carried well past 150 lb loads.
Body types and tastes differ, but we and many of our customers believe our packs to be the best with big loads.
How do you make a heavy load pack not feel like a backbrace with a day load? With an articulating frame. Under light loads our frame moves with you. It feels like it disappears.
We make the lightest weight hunting backpacks available. Why is this important? It's not if you hunt the flatlands. It becomes important when you're gaining 3,000 feet in a mile and a half and the fun factor cratered an hour ago. People who have suffered - really suffered - under heavy loads in the steeps know that weight matters.
Tall frames are great for heavy loads. Shorter frames are good for day hunting. Our packs do both. With adjustable frame height you can hunt with a 24" frame while slipping through timber, and then if you get an animal down change the frame height to 26" or 28" - without tools, in the field, in two minutes. No one else does this.
We hate raincovers. They are unneeded weight, noisy, messy, just an all around disaster. We make our packbags from X-Pac, a completely waterproof material that eliminates the need for a raincover.
These are the criteria we use to judge our backpacks.
Don't listen to us though, or to anyone else.
Be your own judge.
Heavy load comfort and durability
Lightweight
Disappears with a light load
X-Pac™

Backpack Fabri

c - No raincover needed
Specifications:
Minimum Weight - 3.95 lbs.
Shipped Weight - 4.5 lbs - includes dual cross stays, six compression straps, two internal accessory pockets.
Volume - 7400 ci total - 5000 ci main packbag, 1200 ci per side pocket.
Dimensions:
Top Circumference - 48" | 122 cm
Bottom Circumference - 43" | 109 cm
Unrolled Height - 44" | 112 cm
Includes:
Seek Outside Suspension
6 Compression Straps
2 4 Liter Possibilities Pouches
Two Horizon Cross Stays
Removable load shelf
Field Repair Kit
Two 1 inch belt buckles. A 4 to 1 single buckle is available on request.
Fit:
Adjustable frame, Can be used at 24"- 28" height. Optimized for 26 inch height - Which Frame Height is Right for Me?
Three hip belt sizes, fits 29 to 42 inch waists
Shoulder harness easily adjusts to fit 15" - 22" torsos.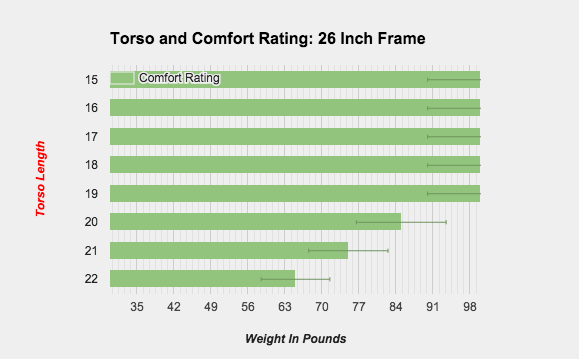 Rain Cover / Seam Sealing:
For instructions, check out our video Seam Sealing a Backpack.
Main pack bag is made of

X-Pac™ waterproof material and features a waterproof rolltop closure. Seam sealing the outside seams is recommended for exceptionally wet environments.

Water can penetrate the side zipper, but usually not in a rain situation with the pack upright - the zipper flap does an excellent job of repelling rain.

Waterproof stuff sacks are recommended for exceptionally rainy conditions, and drybags for submersion or severely wet conditions such as bushwacking or canyoneering.
Side pockets are 500D Cordura and are not waterproof.
Bear cans:
All bear cans will fit horizontally at any location in the Brooks. Go nuts.
Materials:
Suspension is 500D Cordura and 3D mesh. Hypalon and 500D Cordura reinforcements
Expedition Olive (X42) is a 420 denier plain weave with a 200 psi PET laminate
RECOMMENDED USE: BACKPACK HUNTING, BACKPACK SHEEP HUNTING, BACKPACK ELK HUNTING, PACK RAFTING, EPIC ADVENTURING
Warranty:
Defects in manufacturing and material for the practical lifetime of the product. Damage due to wear and tear or misuse will be repaired for a reasonable charge.